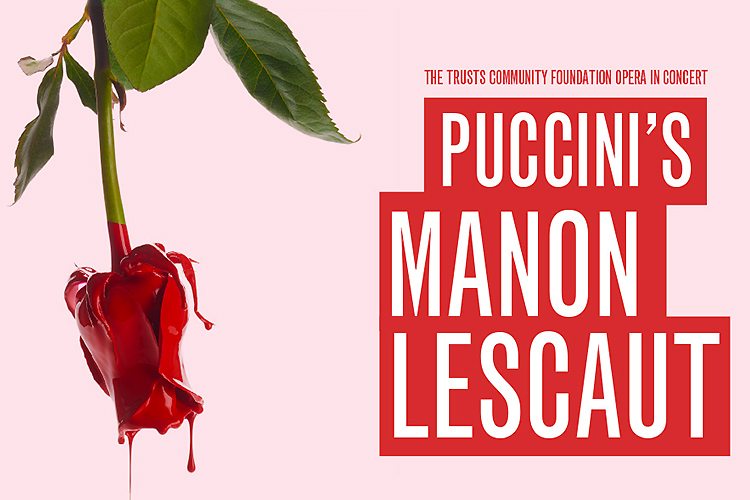 ---
Manon Lescaut is the story of a beautiful young woman (played by Italian soprano, Serena Farnocchia), who is torn between a life of material luxury and settling for true love.
The story tells the tale of Manon and a young student Des Grieux (acclaimed Italian tenor, Massimo Giordano) falling in love, but Manon loves other things too – attention, revelry and wealth. Her wilful ambition wants the best of both worlds, which ultimately leads to dire consequences. One of the original anti-heroines, Manon remains as mesmerising to the audience as she does to her haplessly devoted lover.
Conducted by APO Music Director, Giordano Bellincampi, and featuring the Freemasons New Zealand Opera Chorus and the full Auckland Philharmonia Orchestra, Manon Lescaut makes for a remarkable evening on Friday 14 July at the Auckland Town Hall.
Opera superstars Serena Farnocchia and Massimo Giordano are on their way to New Zealand to take up the lead roles in the renowned opera, making this an absolute must-see for opera and orchestra fans alike.
Italian soprano, Serena Farnocchia studied with Gianpiero Mastromei. In 1995, she was one of the youngest winners of the Luciano Pavarotti Competition in Philadelphia. In 1998, she attended the Accademia of Teatro alla Scala, and soon after made her house debut in Don Giovanni under the baton of Riccardo Muti. Since then, she has established a remarkable international career performing regularly in prestigious opera houses and festivals.
Pompeii-born Massimo Giordano is one of the world's foremost tenors. He has performed some of opera's most pivotal roles on stages the world over. Giordano himself calls La Scala (Milan), The Metropolitan Opera (New York), Vienna State, The Royal Opera House (London) and the Paris Opera some of his "musical homes".
Slovak baritone, Dalibor Jenis, will be one to watch, acclaimed for his "deep and rich voice" (Los Angeles Times). He has sung the leading roles in operas by Bellini, Rossini, Mozart and Verdi in some of the world's most major theatres, and will be bringing his extraordinary talent to New Zealand for this night.
The guest artists will be joined by a stellar cast of international and New Zealand performers, including Australian baritone, Pelham Andrews as Manon's wealthy lover, Geronte. Italian tenor, Matteo Falcier, and London-based New Zealand singers, James Loelu and Bianca Andrew.
With the Freemasons New Zealand Opera Chorus and the full Auckland Philharmonia Orchestra luxuriating in Puccini's sumptuous music, Manon Lescaut is set to be a remarkable night at the Auckland Town Hall. For tickets and more info, head over to www.ticketmaster.co.nz.