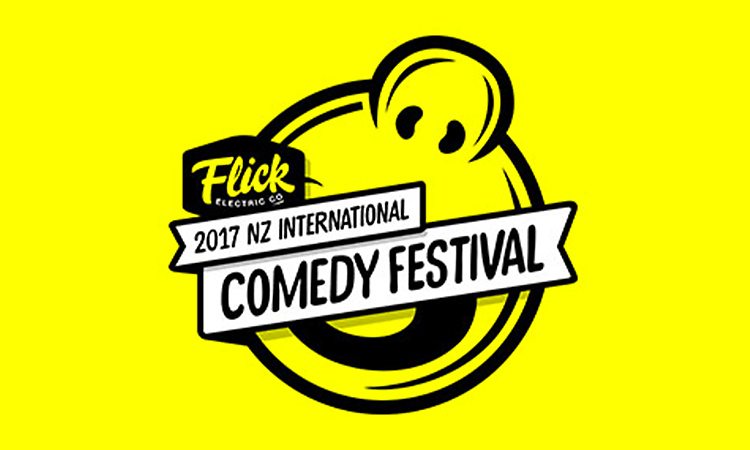 Oliver Hall checked out the first week of the Flick Electric powered NZ International Comedy Festival and below are some of his highlights
---
Rose Matafeo:
Rose Matafeo's Sassy Best Friend was a comedy masterclass. Matafeo lost the theatrics of her last show, 2016's Finally Dead (which involved a flashy funeral parlour-themed set and an actual herse that whisked her away at the show's end), and instead delivered a straight slice of stand up comedy. Just a microphone, some distressed jeans and iPad-produced sound affects.
The show discusses Matafeo's twenty-five year life and that she doesn't feel like the main character in her own movie. Matafeo delivered at upbeat pace with gags that felt honest and infectious energy that kept the audience so engaged, the hour-long run time felt like 10 minutes. The subject matter often left Matafeo exposed and vulnerable, which added to her appeal. Sassy Best Friends left me with the impression that Rose will be leaving her mark on NZ Comedy for many more years to come.
Zoe Lyons:
British Comedian Zoe Lyons approached her Little Missfit show with a more relaxed pace. The set was based on amusing observations of modern life from a world touring 45 year old lesbian comedian who has experienced different culture the world over and seen times changing. Lyons avoided heavy political commentary and relied on wit and abundant charm to keep her audience enthused.
D.O.C.ing:
Chris Parker and Tom Sainsbury put their heads together again (oo-er) to follow up last year's hilarious comedy play Camping. The original cast is back, with the exception of Kura Forrester (starring in ATC's Amadeus) who was switched out for Ana Scotney.
D.O.C.ing's premise sees three DOC rangers (Parker, Sainsbury and Bryney Stent) and a helicopter pilot (Scotney) on a mission to rescue the last female brown spotted kiwi. Alas their chopper comes a cropper and the four are stranded in the Milford Sounds. What happens from here is the sort of messy story of survival you have come to expect from the cheeky minds of CP & TS. The gross out moments were unexpected highlights, especially for the poo splattered front row. Scotney was a tremendous replacement for Forrester, and a highlight of the wig-clad cast as she commits to clichéd character 'BJ' with vigor. While Camping was an unforgettable first love, D.O.C.ing is the dirty rebound that always leave you smiling.
The 2017 NZ International Comedy Festival continues until 21 May. Check it out at www.comedyfestival.co.nz