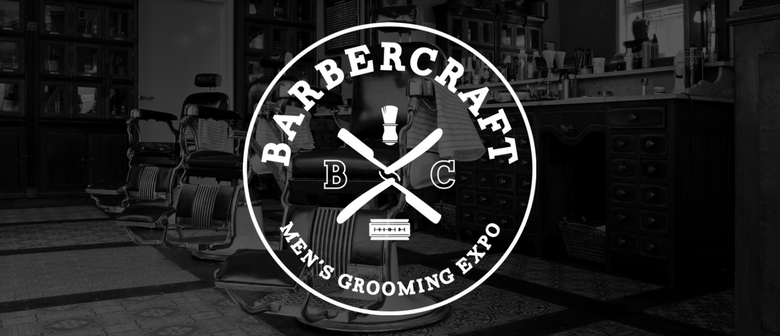 The sharpest and most exciting men's event of the year is returning to Auckland in May 2017, hot on the heels of its successful debut appearance in May 2016.
---
BarberCraft is a fun and dynamic celebration of everything a man needs to keep his image sharp; with barber demonstrations and an exhibition featuring a great range of men's grooming, fashion and lifestyle products and services, as well as the highlight – the fiercely fought 'Battle of the Barbers'.
The 'Battle of the Barbers' is an incredibly exciting event to watch, with barbers from around the country battling it out to win coveted awards in shaves, beards, pattern cuts and more. The Battles are super-hyped and competition is intense. The skill is outstanding and the passion and vibrancy surrounding them is impressive.
Entires to this years competition have been so popular – with entries coming from as far as Invercargill – that extra rounds have been added to accommodate everyone who is interested. On the day, 55 of New Zealand's best and bravest barbers will be battling head-to-head in a test of their skills, style and nerve.
It is an event for the barbering and grooming sector as well as wider public, and those who might be inspired to give barbering a go.
BarberCraft is also about giving back – and is proud to be partnering with the Movember Foundation to raise funds for men's health.
"If you're in need to a bit of a trim – or a complete make over – BarberCraft is a great opportunity for it," says Daz Martin, event organiser. "Our exhibitors are really getting behind this and several of the stands will have barbers available to cut and style anyone's hair, for the cost of a donation to Movember. It's a great opportunity to refresh your look, as well as support a very worthy cause!"
Julian Maloney, board member of the Hair and Beauty Industry Training Organisation, anticipates another very successful BarberCraft event.
"There has been quite a phenomenal shift in the barbering world in recent years, and internationally, expos and shows celebrating barbering are huge," says Maloney. "'Battle of the Barber' competitions are super-hyped and competition intense overseas. They are exciting to see and barbers in New Zealand have leapt at the opportunity to participate."
"BarberCraft is going to open the door on a whole new world for a lot of people. It's a fantastic opportunity to promote the new world of the barbershop, not just within the barbering profession, but to men and women considering becoming barbers, as well as all the potential clients and those who have an eye out for the latest in men's haircutting, trimming and shaving trends.
"It's for everyone. From the fashion-conscious metro man to the hard-core heartland man. It'll be fun and inspiring! It'll be great to show people the experience at the barber's shop can be fun and as big or small as you choose to make it."
BarberCraft takes place on 21 May at Shed 10 on Auckland's waterfront. For more information, contact Daz Martin, +64 21 80 70 52, info@barbercraft.co.nz.