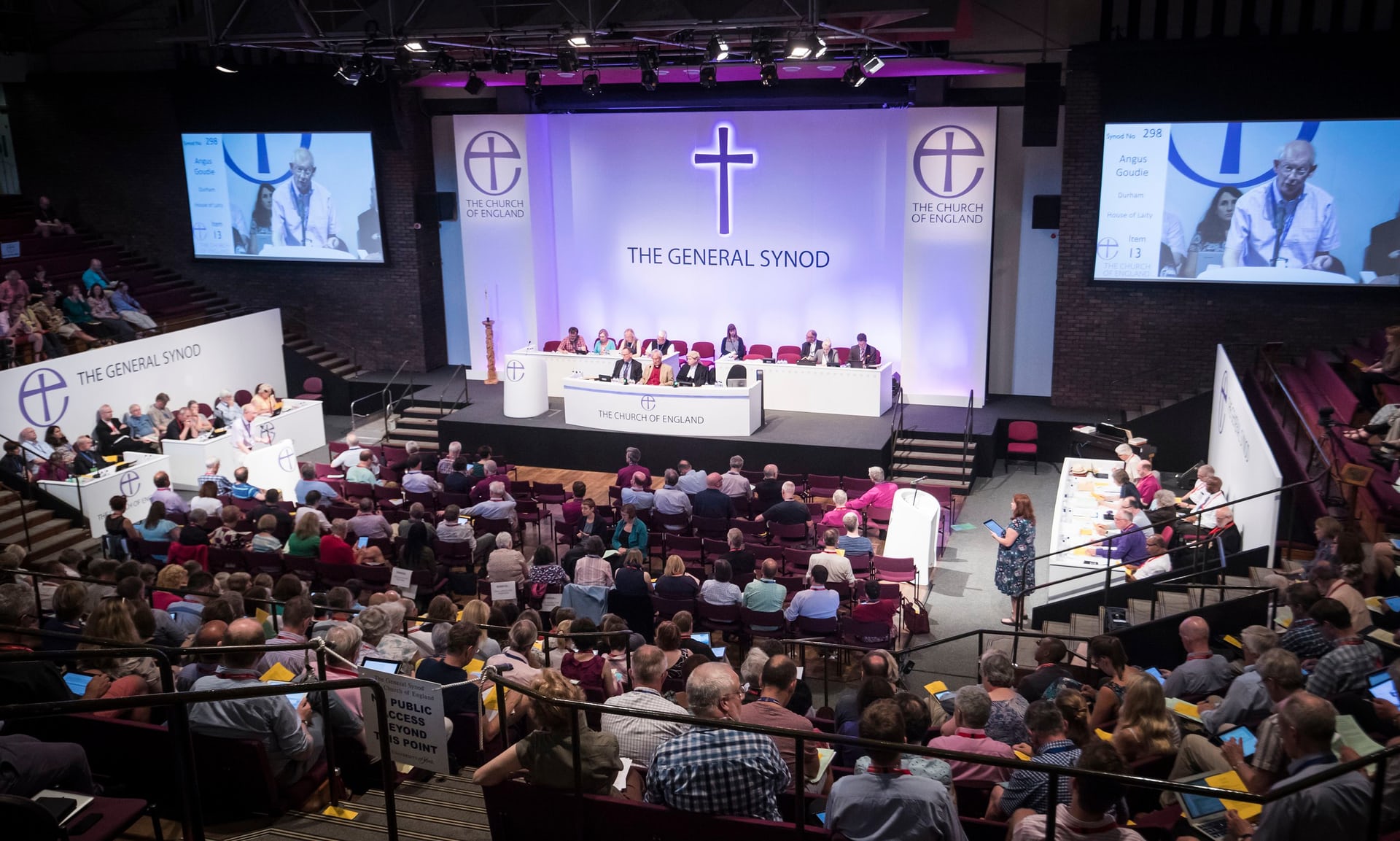 The Church of England's governing body will be looking in to providing special services for transgender people.
---
People who already support services similar said that the Church should offer the services as a welcome and to mark their transition.
Chris Newlands, the vicar of Lancaster Priory Church, introduced the motion as a way that the Church could welcome people who may be suffering from transphobia in their day to day life. Mr Newlands offered to speak on behalf on the transgender community, since no one within the synod was transgender.
He said" I hope that we can make a powerful statement that we believe trans people are cherished and love by God, who created them."
Following the Synod having voted to offer this service, Newlands said he felt both "euphoric and exhausted".
"I did think there were some comments which reflect some of the extreme views which we would wish to encounter. I'm getting so many messages from trans friends around the world. Synod has changed – we have turned a corner."
Not all members within the church were supportive of this decision – with some accepting begrudgingly. Newlands stated that he hoped the debate at synod "will help to inform the church and many other churches, of the challenges children with gender dysphoria face".
According to data from the Tavistock ad Portman NHS Foundation Trust, in 2010, 97 children in the UK were seen and referred to gender identity clinics. But by 2016, the number had jumped up to 1400.
He said " Across the world, trans people have been subjected to appalling violence against them. In the UK, transphobic hate crime has risen by 170% in the last year."
Figures from LGBT+ group Stonewall state that 48% of people who identify as transgender, under the age of 26, have already attempted suicide.
Traditional Christians however believe that gender – whether male or female – is assigned to that person by God and can't be changed. Although this view exists, it was not mentioned at the debate, instead, an overwhelming amount of support came forward for the transgender community and those who have or are undergoing the transition process.