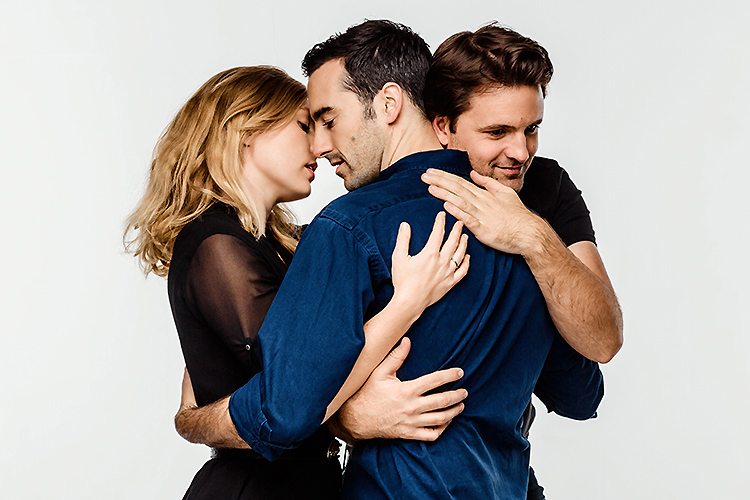 COCK. It's a show title that demands attention…
---
As does the name Shane Bosher. This July, Auckland audiences will be able to indulge in watching Bosher's powerful and award-winning production, COCK.
Named as Aucklander of the Year in 2005 by Metro Magazine, and four-time Director of the Year by The New Zealand Listener, Bosher is one of New Zealand's most prolific and respected theatre makers. He's best-known for his incredible portfolio of work completed during his 13-year tenure as artistic director of Silo Theatre, with productions including When the Rain Stops Falling and Private Lives.
He now spends his time working between Sydney and NZ, directing heavyweight productions that examine the politics of sexual desire, gender, class, race and the contemporary evolution of family.
"I've spent my career engaged in conversations about the culture interstices of sexuality. I've thrown my talents at a canon of gay storytelling: from Angels in America through to The Pride, Take Me Out, Shopping and Fucking, The Little Dog Laughed and Holding the Man. Directing COCK feels like the next chapter in that conversation," he says.
He continues, "Mike Bartlett's ferociously funny play detonates the very idea of identity. It asks who has the right to define us – and whether we actually have to. Our heroes (if that's what you can call them) are almost always contradictory and messily human. It's about people who don't feel like real people yet, people who felt real once and who don't anymore, and people who find it so frickin' complicated and exhausting just existing. And that's what makes it so wildly funny and deeply provocative. We recognise our own experiences, fumbles and fuckups onstage. And it's sexy as fuck."
COCK has been lauded by audiences and reviewers alike. Expertly crafted, this playful and sharp relationship comedy catches the characters in a maelstrom of possibility, guilt and indecision. Ben Whishaw and Sherlock Holmes' Andrew Scott starred in the London production, and it's since touched down in New York, Melbourne and Sydney, where Bosher directed it first.
His production was nominated for four Sydney Theatre Awards including Best Production, Best Direction and Best Actress. It won the 2015 Mardi Gras Festival Award for Best Arts Event – and the play itself nabbed the Laurence Olivier Award for Best Comedy. Despite there being absolutely no nudity in this production (sigh), COCK will be a satisfying experience! Sold yet?
COCK runs from 20 July – 12 August, 2017. For tickets and more information, head over to www.aucklandlive.co.nz