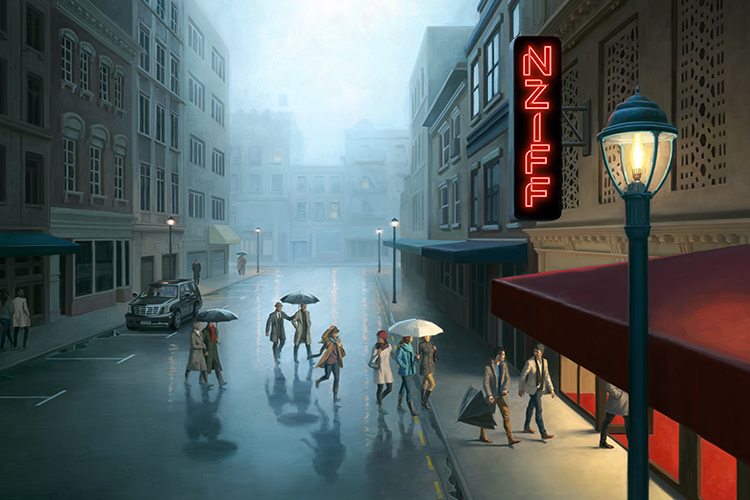 Making a great occasion out of movie-going, the New Zealand International Film Festival (NZIFF) brings the latest and greatest cinema to the grandest screens of New Zealand.
---
The event is the cultural highlight of winter in 13 towns and cities around the country.
The full line-up encompasses over 150 features and documentaries curated by a team of programmers who attend premier festivals in North America, Australia and Europe, as well as selecting from submissions received from around the world. NZIFF proudly presents world premieres of many New Zealand films, and remains dedicated to presenting the New Zealand premiere screenings of every film shown.
NZIFF was founded on the principle of sharing box office income with filmmakers, providing them with the all-too-rare opportunity to launch their works locally and derive some income in the process.
The event is essentially a non-competitive festival although for the sixth-year running NZIFF will present its New Zealand's Best Short Film Competition. This competition fosters audience participation and film industry involvement to encourage and inspire short filmmaking talent in New Zealand.
Run by a charitable trust, NZIFF proudly maintains a rich tradition of diverse choice in a curated selection of expertly crafted films – features, documentaries and short films too – that deserve to be experienced with an audience.
Included below are our LGBT+ friendly picks, sure to bring all the humour, romance, happy endings, and drama to the big screen this July.
100 Men
100 Men reflects on 40 years of gay history via a countdown of Kiwi filmmaker, Paul Oremland's most memorable shags, featuring candid and moving interviews with past lovers.
BPM (Beats Per Minute)
A wary newcomer to the radical activist life risks his heart with one of its firecracker stars in this stirring and moving exploration of the ACT UP movement that protested government inaction on AIDS in the 90s.
Call Me by Your Name
This gorgeous and moving adaptation of André Aciman's acclaimed novel, directed by Luca Guadagnino (I Am Love), stars Armie Hammer and Timothée Chalamet as lovers in sun-kissed northern Italy.
A Fantastic Woman
Rising Chilean director Sebastián Lelio (Gloria) celebrates the endurance of a woman under suspicion of murder in a film that heralds a stellar debut for transgender actress Daniela Vega.
God's Own Country
Filmed on the Yorkshire Dales where he grew up, Francis Lee's debut tells the poignant story of a hard-drinking lad who keeps his emotions in check until a handsome Romanian immigrant comes to work on the family farm.
All films will be screened at the following venues:
Civic Theatre, Event Cinemas (Westgate, Manukau, Queen St), ASB Waterfront Theatre, Academy Cinema, Rialto Cinema (Newmarket), Hollywood Cinema, (Avondale).
For more info, head over to www.nziff.co.nz