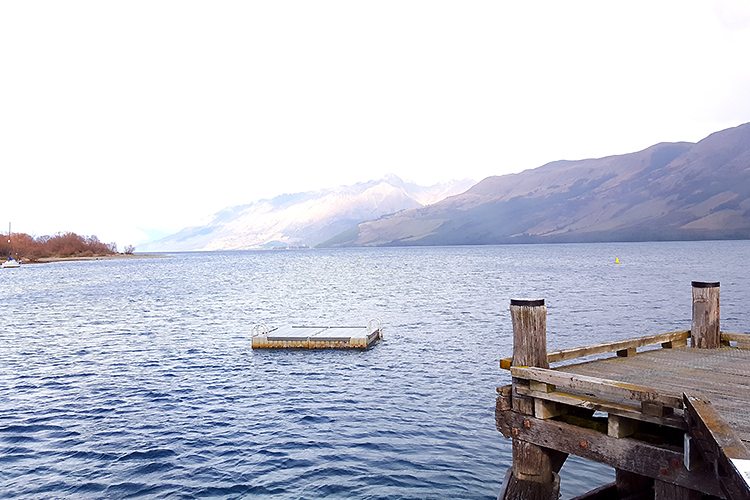 Travelling within New Zealand is often overlooked, but venture down South and you'll be blown away. From mountainous landscapes to icy glaciers, self-proclaimed travel junkie Toby Beagle delves into the beauty of the South Island and what it has to offer.
---
Roy's Peak
The summit of Mount Roy towers is 1,578 meters (5,177 ft) above sea level and definitely not for the faint hearted! If you do choose to commit to the walk, once at the top you will be blown away by 360-degree views of most of Lake Wanaka, Mount Aspiring, the Matukituki Valley, Wanaka, and even see as far as Central Otago. This walk isn't just for fitness buffs or Instagram-sponsored athletes, but we would definitely recommend a basic level of fitness before committing! We may sound like a mother here but be sure to have comfy hiking shoes, plenty of food and water, and appropriate clothing! You may be a ball of sweat once you hit the top but you'll be a successful ball of sweat, and we appreciate that.
---
Glenorchy
Located 45 minutes away from Queenstown, Glenorchy also lies on the shoreline of Lake Wakatipu. However, its ties to Middle-Earth make it stand out from the rest. This town truly is an adventurer's dream. Consumed by awe-inspiring mountains and forests stretching as far as the eye can see, it's no wonder it's so popular. With some of New Zealand's best hiking trails and spectacular landscapes, it's clear to see why it featured in such films as Lord of the Rings and Narnia, so go out back, fetch your cloak and staff and ride by horse-back to this truly magical location. After all, if it's good enough for Sir Ian McKellen (Gandalf ) and Peter Jackson, it's damn well good enough for us!
---
Pancake Rocks
As the name suggests, we present you with the Pancake Rocks, located inside the National Park, near Punakaiki township. They are literally shaped like pancakes, due to being made from limestone which is easily moulded, carved out by the water in surrounding blowholes – straight from the Tasman Sea. To experience these in their entirety, go on the Pancake Rocks and Blowholes walk. The walk showcases both the dramatic landscape in the surrounding area, and the beauty of nature. With native bush and Nikau palms spread amongst the coastline, it is a beautiful sight that reminds us just how lucky we are to live in New Zealand. While doing the walk, make sure you keep an eye out for Hector Dolphins as they have been known to make an appearance!
---
Queenstown
A place that seemingly needs no introduction – but we're about to do it anyway. Queenstown – rumoured to have been named by gold prospectors who were captivated by the beauty and majestic qualities it possesses – is located on the shoreline of Lake Wakatipu. With an abundance of outdoor and adrenaline pumping activities, Queenstown is the place to go for all you thrill seekers out there! There's bungy jumping, river rafting, a canyon swing, and mountain biking – just to name a few. Don't be fooled though. There are also great places to sip on a nice glass of red wine, enjoy a deliciously creamy cheese platter, and just relax.
---
Arrowtown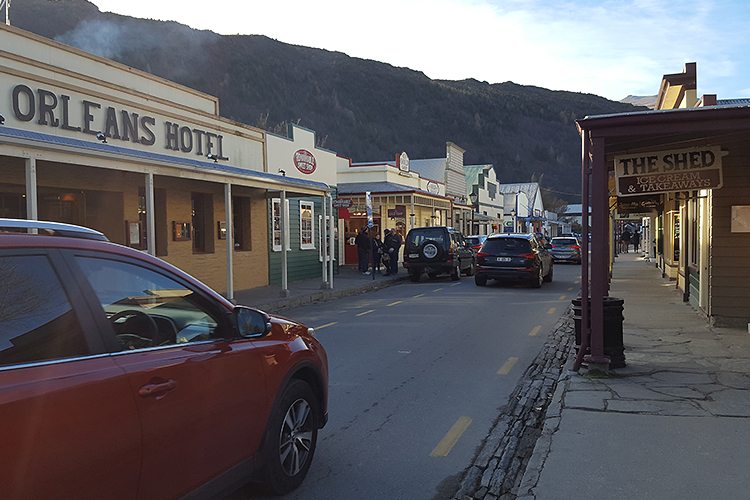 Arrowtown is as charming as it is quirky – a Gold Rush village situated below the picturesque mountains that encompass Arrow River. The town was established in 1862, during the Otago Gold Rush. The town grew quickly with the addition of cottages, hotels, churches, and shops – most of which can still be seen today! A special highlight is the Lakes District Museum on Buckingham Street, described as one of NZ's greatest small museums, featuring exhibitions showcasing early Māori life, as well as the ups and downs during the pioneering days and Gold Rush era. Whether you're a nature lover, museum wanderer, outdoor adventurer or shop browser, Arrowtown has something for everyone.