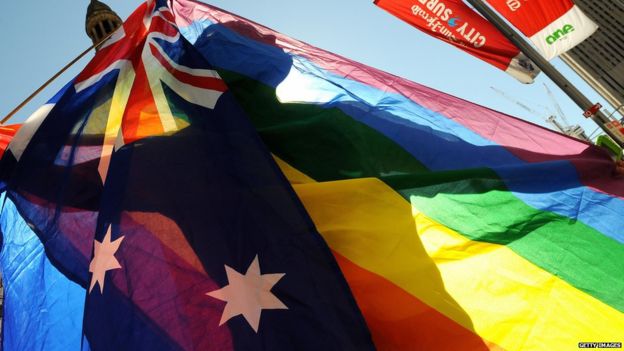 The Australian High Court is to hear two separate cases from marriage equality advocates challenging the same-sex marriage postal survey.
---
The plebiscite is going ahead in the form of a non-binding postal survey, conducted by the Australian Bureau of Statistics.
Due to its non-binding nature, the government are not referring to this as a vote or a referendum.
Following the survey, a parliamentary vote will go ahead only if the majority of people in Australia vote 'yes'. MPs would not be bound by their party policy or the result of the survey.
Marriage equality advocates Shelley Argent and Felicity Marlowe, together with Tasmanian independent legislator Andrew Wilkie have now applied, through lawyers, for an injunction to stop the postal survey stating that the government "is acting beyond its power".
Public Interest Advocacy Centre CEO Jonathon Hunyor told SBS news, "Firstly, we'll be arguing the finance minister lacks the power to approve the funding in this case because there is no real urgency.
"Secondly, the legislation that gives the finance minister the power to allocate these sorts of funds without parliamentary authorisation is itself invalid."
He also says because this isn't purely a statistical exercise, the Bureau of Statistics should not be carrying out the survey.
The Human Rights Law Centre also filed an application to the High Court on behalf of Australian Marriage Equality and Greens Senator Janet Rice.
The survey is due to start being mailed out on 12 September, with the results announced on 15 November, it will cost an estimated AUS$122 million.