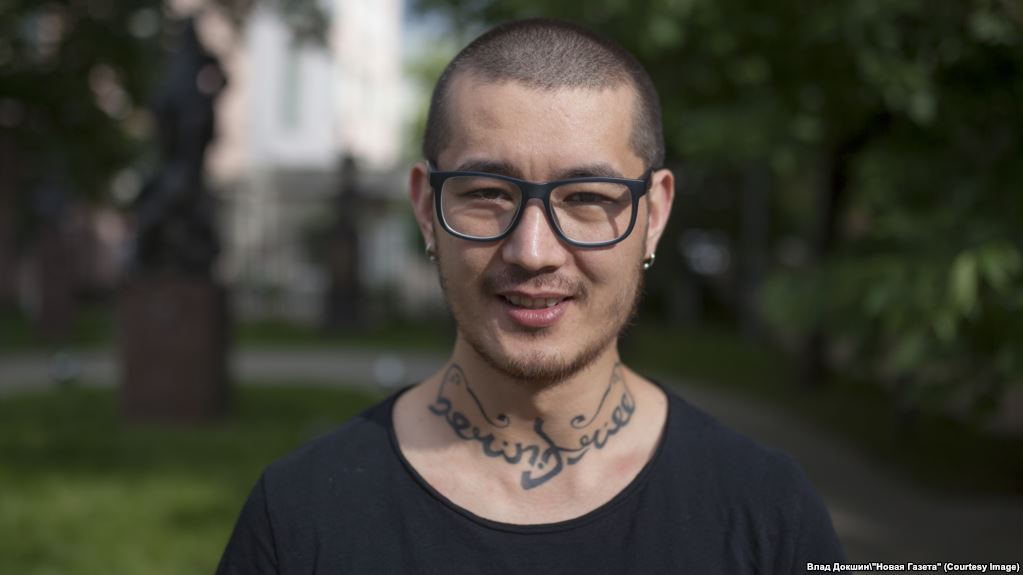 The journalist who helped to break the news of the persecution of gay men in Chechnya is facing deportation.
---
When Novaya Gazeta broke the news that gay men in Chechnya are being arrested and sent to camps, journalist Khudoberdi Nurmatov, working under the alias Ali Feruz, was among those working on the story. Now, Russian authorities want to deport him saying he is in violation of "the rules of entry or stay in the Russian Federation by a foreign citizen".
Feruz was born in Russia but is from Uzbekistan. He fled the country after being arrested and tortured by security forces and migrated to Russia six years ago. He believes if he was to return home he would face severe violence and possibly a three-year prison sentence, as homosexuality is illegal in Uzbekistan.
The journalist has had his application for asylum in Russia declined a number of times.
Activists and journalists are now calling on the Russian government not to deport Feruz, a change.org petition has already reached nearly 50,000 signatures and Novaya Gazeta Editor in Chief Dmitry Muratov has issued a video appeal urging for support.
"Ali Feruz is openly gay, a human rights activist and a correspondent for the independent Novaya Gazeta newspaper. This is a near-lethal combination for someone who is about to be handed over to Uzbekistan, where "sodomy" is a crime and torture is endemic," says Denis Krivosheev, Deputy Director for Europe and Central Asia at Amnesty International.
Others supporting Feruz include the independent Trade Union of Journalists and Media Workers and Council of Europe human rights commissioner Nils Muiznieks.