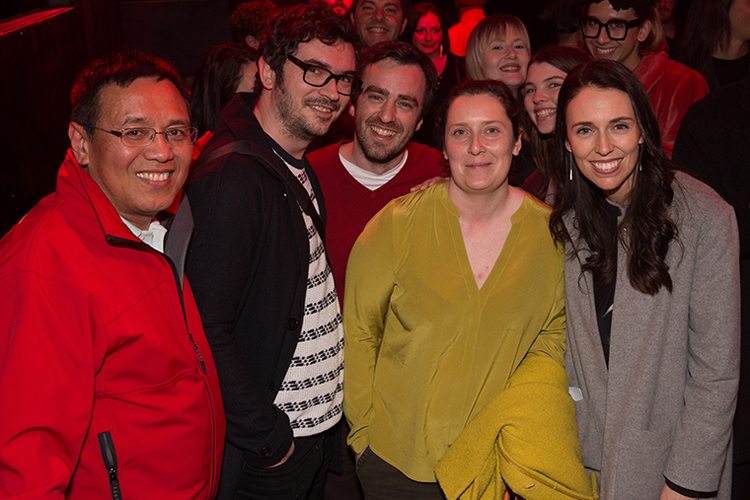 The Labour Party have announced their new Rainbow policy at Auckland's Family Bar this evening, one that sees the party commit to working with sexuality and gender diverse communities when developing policy and laws.
---
Labour MP Grant Robertson has announced a policy that has a strong focus on youth, acknowledging the need for improvement in areas including healthcare, safety, well-being and homelessness.
This includes supporting schools to develop comprehensive policies and actions to deal with bullying related to sexuality or gender identity, expression or intersex status.
Acknowledging that health care, and in particular mental health, is a widely discussed issue this election, Labour say they will commit to a targeted suicide prevention fund to build the capacity of sexuality and gender diverse community support organisations.
The party also pledges to support and ensure all district health boards reduce the barriers gender diverse people face in accessing gender affirming healthcare, transition related medical support and will assess the need for gender reassignment surgery as an elective service.
Labour MP Louisa Wall speaks to the party's commitment to improved access to important services and healthcare, including ending new HIV infections.
"We can end HIV in New Zealand by increasing access to sexual health services, testing, and early treatment; funding access to pre-exposure prophylaxis (PrEP); and supporting education, research, and community groups," she says.
"Importantly, Labour will undertake an assessment of the need for gender reassignment surgery as an elective health service. This is a mental health and a suicide prevention initiative, especially for young trans New Zealanders."
The Party commit to implementing the recommendations of the Human Rights Commission's To Be Who I Am: Kia Noho au Ki Toku Ano Au Final report of the Inquiry into Discrimination experienced by Transgender and Intersex People. This includes developing and implementing "a child rights-based health care protocol for intersex children so that no one is subjected to unnecessary medical or surgical treatment during infancy or childhood."
While the plan appears to pay particular attention to issues facing sexuality and gender diverse youth, it also draws attention to the need to support initiatives which ensure people approaching retirement can live safely and openly in places like aged care facilities.
Just days after Statistics New Zealand announced it will not be collecting data specifically regarding sexuality and gender minority communities, Labour states that, if elected, it will "accurately collect statistical data on Rainbow communities so that we take an evidence-based approach to policy formation and programme development in areas such as health, social development, and justice."
Robertson says the Rainbow policy is in line with the work the Party has done over the years to advocate for sexuality and gender minorities.
"The essential Labour position is that all human beings are born free and equal in dignity and human rights," he says.
"Every New Zealander must have the same basic rights, regardless of sexual orientation, gender identity, gender expression or sex characteristics."