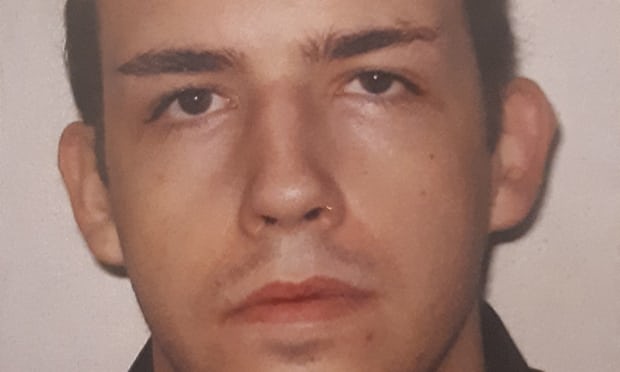 A UK man has been found guilty of two separate murders in which he used a dating site to stalk his victims.
---
Posing as a police officer, and an M15 agent, Jason Marshall, 28, went to Peter Fasoli's flat in January 2013. He "arrested" the 58-year-old for being a spy and carried out an "interrogation" in which he stripped, gagged and suffocated Fasoli, before setting fire to the flat to cover his tracks.
Previously, it was believed the death was an accident but CCTV footage of the murder was found by his nephew.
Marshall used Fasoli's bank cards to travel to Rome and killed a second man, 67-year-old Vincenzo Lale, before attempting to kill a third.
He was convicted of murder the murder of Lale in July 2014 and sentenced to 16 years in prison.
He has now been convicted of the murder of Fasoli and of arson.
Police have been criticised for their handling of the case and Human Rights campaigner, Peter Tatchell says they don't appear to have even checked the bank transactions, CCTV footage or Fasoli's phone after the fire. He likens this to the Police handling of serial killer Stephen Port, who met his victims on Grindr.
Tatchell says "Fasoli was incinerated in a fire started by Marshall to cover up the killing. Police say the fire service said the blaze was accidental, caused by a faulty light bulb. But the light switch was in the off position, so this clearly was not the cause.
"…This is yet another instance where a murdered gay man has been let down by the authorities. Shockingly, it took the dead man's nephew to uncover the fact that he was murdered.
"Fasoli's killing is just the latest example of an isolated, vulnerable gay man being murdered by a predator using datings apps. It is a wake call to men who hook up online."