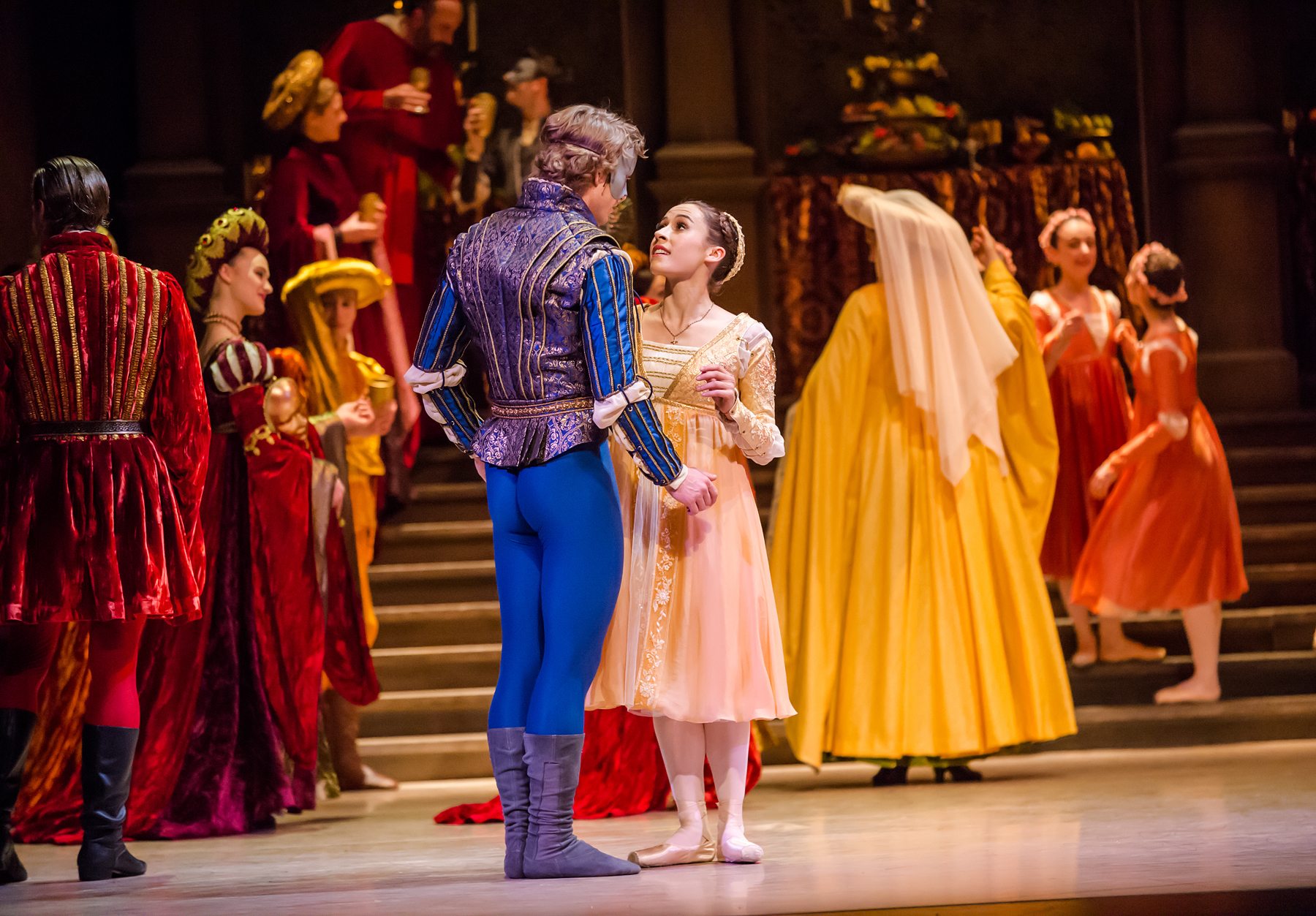 Georgette Jackson reviews the latest production from RNZB which is touring until 24 September in Rotorua, Dunedin, Invercargill, Palmerston North and Napier.
---
I knew it would be magical. My expectations for opening night were high, but only the Royal New Zealand Ballet (RNZB) could fulfil and far surpass my own hopes. Their latest rendition of 'Romeo & Juliet' created by Francesco Ventriglia, is breath-taking.
The RNZB have spared no expense. As the Auckland Philharmonia Orchestra played their opening notes, it felt romantic and light. I was overwhelmed when the curtain raised to reveal an incredible stage, lavish costumes and whimsical lighting. A nod to three-time Academy Awarding winner, James Acheson, as their costume and set designer.
I was transported from my seat into the market place of Verona, with all its colour, vibrancy and cheek. l felt flirty and giddy. Perhaps it was Verona? Perhaps it was Romeo…
Who am I kidding? It was obviously Romeo, as played by Joseph Skelton. Leaping into my heart as he told his side of the story. Fooling the audience, he somehow made years of dedication to his ballet training, look effortless. His blonde waves and his blue ensemble stole the show. Yes, He's a dream.
I blame Madeleine Graham and her amazing portrayal of Juliet for my sudden obsession with Romeo. Floating through her repertoire of pirouettes and arabesques with ease. The casting is brilliant. Joseph and Madeleine's on-stage chemistry is undeniable. And for this I am thankful.
By the end of Act I I've been swept off my feet. As graceful as the dancers, the set changes from day to night and moonlight pours down on the lovebirds. The balcony scene did not disappoint, in fact this was my favourite. Juliet runs out into the street to meet her forbidden lover, and the two leads perform a pas de deux sent from above.
"O' Romeo! Romeo. Wherefore art thou Romeo?".
Act II was dramatic and animated. I started to really enjoy the complexity in the characters, especially Juliet's parents and Romeo's two best friends. The men duelled for their territory in fight scenes that were exciting, showcasing the choreography and acting skills of the entire cast. Romeo's best friend Mercutio, as played by Massimo Margaria, was a crowd favourite. His energetic stage presence and daring grand allegro had me on the edge of my seat.
Act III was intense and for all the right reasons. This ballet has scandal and who doesn't love a bit of a scandal? Hidden amongst the cast were two naughty individuals, helping the teens in their quest for love.
My favourite of the two; Friar Laurence, played by none other than Sir Jon Trimmer. A man who only need raise one eyebrow to tell an entire story. Known for his amazing mime and character portrayals, I was ecstatic to see him on stage. Unfortunately, I can't tell you what he does that is so scandalous and outrageous. You see, that would ruin the story!
We all know how Romeo and Juliet ends, but you really must see the star-crossed lovers on stage to appreciate the beauty and artistry. You'll be torn between two worlds when you book your tickets to see this amazing ballet. A night I will never forget.
"O' Romeo! Romeo. Wherefore art thou Romeo?".