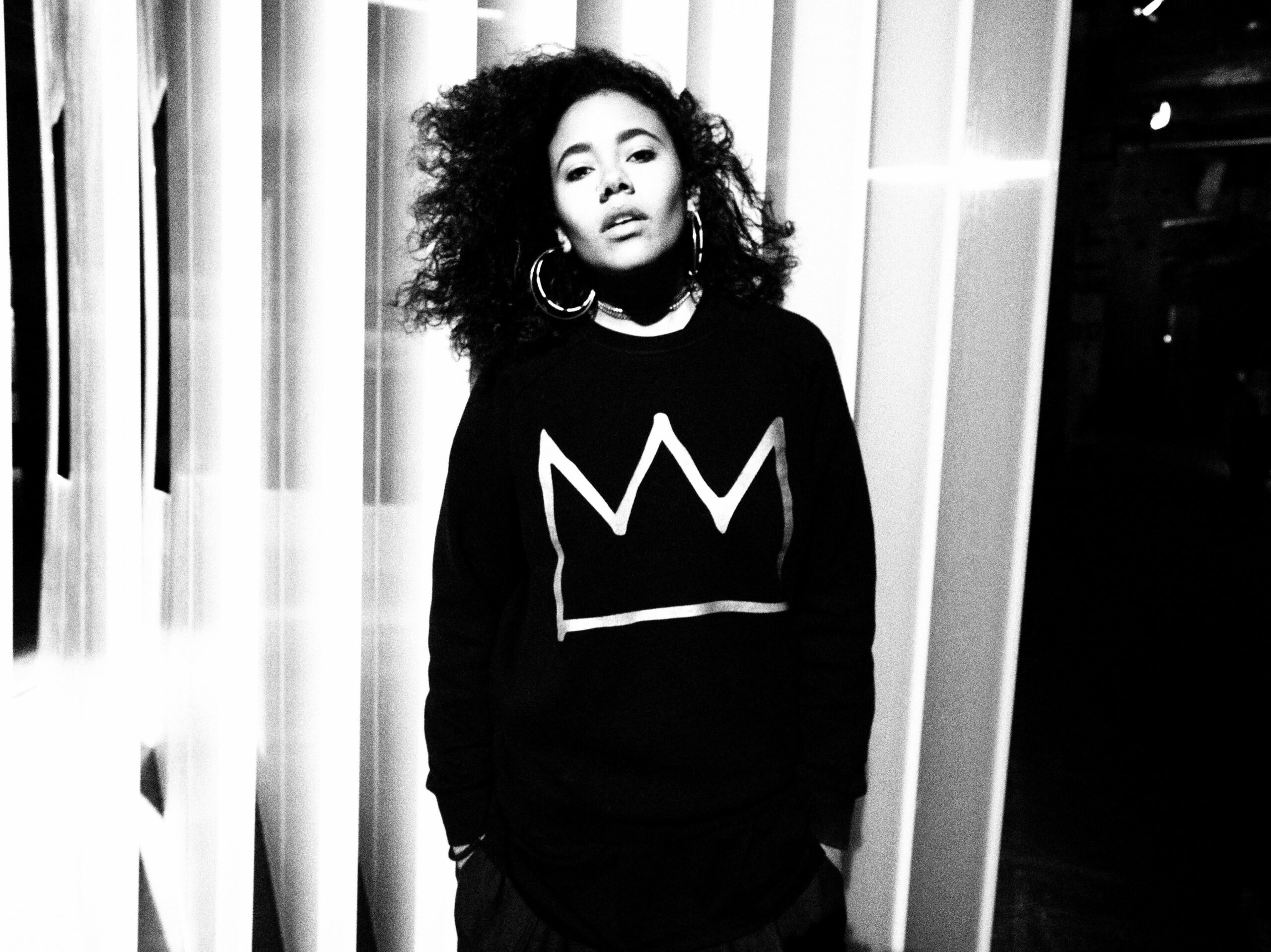 Amber Maya grew up in Barbados where she says she had an amazing childhood, filled with dreams of becoming a performer. As a dancer, who wanted to be an actress, neither she nor anyone around her, thought that she would eventually become a musician.
Fast forward to 2017 and the Kiwi-Bajan singer has now been named as 'one to watch' by the legendary network, MTV.
"Music was always a part of life in that I was constantly surrounded by and engrossed in it," she says.
"It's a huge part of our culture in Barbados and because I grew up dancing, I think my first connection with music was through that."
She tells me her songwriting process is in a constant state of flux, lately, it's been an extremely cathartic one.
"It has literally looked like me sitting, sometimes for hours with tears running down my face, writing a stream of consciousness, and then getting on the keyboard or guitar and singing it, turning the writing into a song.
"I tend to like the songs that come out of those times more because of that cathartic element."
For other songs, like her single Back Pedal, working with a beat that someone else has made influences the way she works.
The single was featured on MTV, a pleasant surprise for the singer who says it was one of her proudest musical moments so far.
The influence of home is most obviously in the sonics, and there is a distinct Caribbean sound to songs like Back Pedal, she explains; "in the rhythms and also in the phrasing, the wording and the general execution of the vocals.
"A lot of what I'm working on now for my album touches on my relationship with home, and my dealing with being away from it, and everything that comes with that."
She adds, "Though I loved Barbados, it's somewhere that for much of my younger years I couldn't wait to get out of. I was always looking to somewhere or something bigger. And now ironically, I find myself missing it more and more."
Amber's recently spent some time writing and recording while back home and says navigating identity and her expression of sexuality is not always so straightforward.
"Barbados, though not as severe as some other Caribbean countries, in general, is very very much behind in LGBT+ rights and visibility. In Barbados, though not enforced, by law it is technically illegal to be homosexual. So this has tremendous influence on the tone of the conversation and the persistent stigma around LGBT+ relations there.
"So, in Barbados, though I never hide or make any apologies for any part of myself, I'm perhaps a little less readily open than I might be elsewhere.
She says she surrounds herself with like-minded people while she's there, and her personal expression and experience, as a result, isn't hugely affected.
"For quite a few of my friends though, it is extremely difficult, and understandably so. There is definitely a thriving community, but there is still a long, long, long way to go."
Based in Berlin with her partner Coco until the new year while working on her new album, she says she constantly surrounded by creativity.
The couple influence each other creatively, collaborating on a number of projects.
"She's been extremely instrumental in my videos, with both directing and producing, as well as with creating the images for my singles Bare, and Back Pedal," says Amber.
Her musical journey has progressed quite quickly over the last two years, and her sound has evolved a lot since releasing her first EP. She hopes the new album will show this progression and bring all of the pieces of the puzzle together.
"There are some collaborations with different producers that I'm really excited about, and at this stage, it's looking like there's going to be some of my own production in there too.
"You can expect a journey that will have beautiful moments reminiscent of the acoustic Fly By Night, as well as the more up-tempo moments that you just want to dance to!"
Check out Amber on Facebook and Instagram