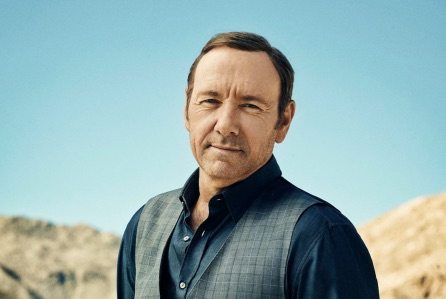 Allegations of sexual harassment towards a minor have been made against Kevin Spacey and in response, the actor decided it was an appropriate time to come out. It was not.
What usually would be a celebration of an accomplished actor coming out as gay after years of rumours is anything but. Instead, the news has been an attempt to deflect attention from a very serious issue – allegations of sexual advancement towards a minor.
Timing is everything and Spacey couldn't have found a more inappropriate time to come out.
Hours earlier, actor Anthony Rapp made public allegations that Spacey made sexual advancements toward him at age 14 during a party. He claims the actor put him in his bed and climbed on top of him.
Spacey came out in a tweet that read; "I have loved and had romantic encounters with men throughout my life, and I choose now to live as a gay man."
Adding insult to injury, it was placed at the bottom of a wider statement addressing the allegations against him, in which Spacey writes "I honestly do not remember the encounter, it would have been over 30 years ago. But if I did behave as he describes, I owe him the sincerest apology for what would have been deeply inappropriate drunken behaviour, and I am sorry for the feelings he describes having carried with him all these years."
President of GLAAD, Sarah Kate Ellis wrote in a statement, "Coming out stories should not be used to deflect from allegations of sexual assault. This is not a coming out story about Kevin Spacey, but a story of survivorship by Anthony Rapp and all those who bravely speak out against unwanted sexual advances. The media and public should not gloss over that."
Now, in an interview with Radar Online, a second man has come forward with allegations of sexual harassment against the actor.
Tony Montana told the publication the incident took place in a Los Angeles bar in 2003.
"I went up to order a drink and Kevin came up to me and put his arm around me," he says.
"He was telling me to come with him, to leave the bar. He put his hand on my crotch forcefully and grabbed my whole package."
Montana says he pushed away Spacey's hand and walked away but was followed to the bathroom where he had to tell Spacey's friend to take him home.
The implied correlation between the sexual advancements of an underage boy and homosexuality has also become a talking point, with the two topics having been problematically paired together throughout history. Spacey's statement and timing of his coming out only fuels the ridiculous linkage.
"The distance we've had to walk to get away from the notion that we're all pedophiles is significant…How dare you implicate us all in this," Vanity Fair film critic Richard Lawson tweeted.
Following the recent events, Netflix has suspended production of the House of Cards and the series' future is in doubt.