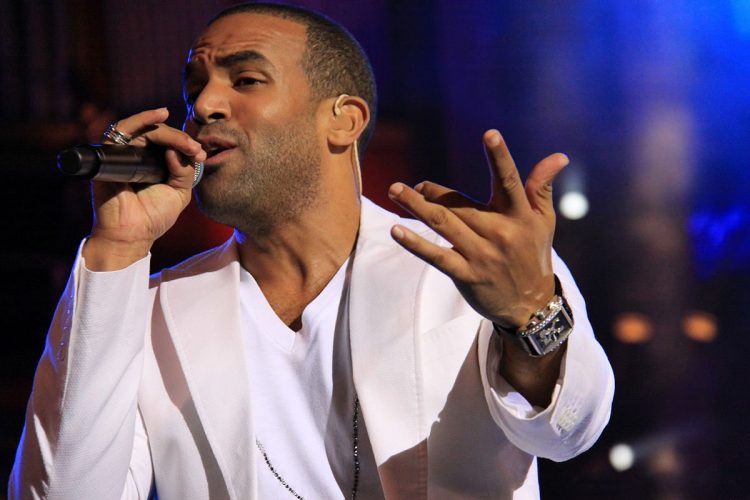 With the news of a news ringing through our ears, there was no better way to celebrate on Labour Weekend then to get your dancing shoes on and check on the plethora of live music on offer. On Sunday 22 October ZM's Friday Jams festival beckoned.
---
The truly amazing thing about the Friday Jams tour and its Auckland leg is that it didn't get cancelled! Something we have seen happen with many R&B/Soul gigs over the years.
The line-up, looked too good to be true with a who's who of nineties and naughties R&B stars including: Kelis, Neyo, Sean Paul, Mario and Craig David – all MC'd by Fatman Scoop! At least one of them had to drop out of the line-up, right?! No! Instead Christina Milian was added as a last minute opening act!
To top it off the show ran like a well-oiled machine! With Fatman Scoop and flock of R&B DJs welcoming us to the proceedings and rapidly jumping back on stage every time an artist finished their set – there was literally no down time!
We arrived as Mario was in full swing. He wasn't an artist at the top of my list, but his set changed my mind. His pipes sounded solid as his voice offered texture and power rarely heard on his records. His perennial hit Let Me Love You had every crowd member in the 10,000 strong arena singing along.
Each artist took a different approach to their sets. Ne Yo – keen to display his true musicianship – brought along a full band and performed songs he had written for other artists (the most notable: Beyonce's Irreplaceable) as well his own hits. Opening with So Sick (with that beautiful Hype Williams video displayed behind him) he quickly had the audience in the palm of his hand. Sexy Love, Because of You and Closer kept them there before he closed with Pitbull collaboration Give Me Everything.
Sean Paul and Kelis, meanwhile, were each backed by their own DJ. Sean Paul's set focused on his more recent works with an EDM focus, after performing his dance hall hits Get Busy and Like Glue. He kept the crowd happy with a medley of his guest spots – including recent number one, Rockabye.
Clad in a red velvet jumpsuit, Kelis was ready to seduce. Her set focused on club friendly mixes of old R&B hits, along with EDM hits from her Flesh Tone album. This disappointed some of the R&B purists in the audience, but most just enjoyed the party!
British R&B star Craig David essentially performed a live version of his TS5 radio show. The show which is syndicated all over the world – features David playing mash-ups of urban tracks and rapping and singing over them. A master showman – despite not having as many hits as some of the artists he shared the stage with – David whipped the crowd into a frenzy, performing some of his own hits like Seven Days and Walking Away, before rapping over the likes of TLC's No Scrubs and Tu Pac & Dr Dre's California Love. As good as his vocals are – it's David's rap flow that really impresses.
The success of Friday Jams highlights that R&B/pop festivals can really work in NZ – fingers crossed we get more. Fingers crossed they are as good as Friday Jams!