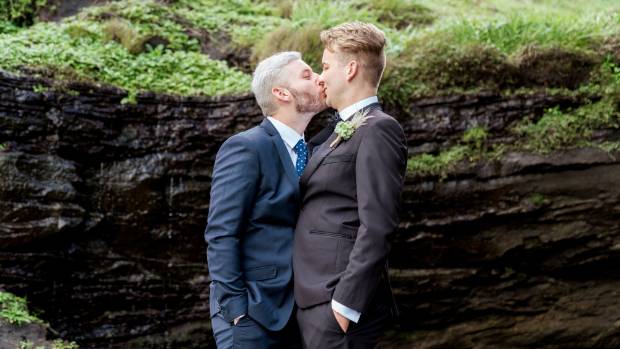 It's bound to be the gossip in many lunchrooms around the country today – last night's rather awkward episode of Married at First Sight.
---
Aaron and Ben were the first same-sex couple to appear on the New Zealand version of the popular show, but their wedding day appeared far from smooth sailing.
Ben revealed at the ceremony that "He's not my type. At all…Part of me wanted to leave, just walk away…I didn't want to kiss Aaron."
You may have noticed that Ben spends a lot of his time avoiding eye contact with Aaron at the ceremony. He spoke to The Edge this morning and says that he ended up staring into the sun if he was to look up.
"I'm not going to be looking directly into the sun for twenty minutes, I'm going to be looking down because I can't keep looking in the sun. When I'm looking at him I'm squinting because the sun is right in my face."
At the reception, things didn't get much better, with an emotional Ben leaving the table with his groomsman to talk things over in the bathroom and work out what he's going to do about the whole situation.
We'll have to wait and see if anything get's any better for the couple.