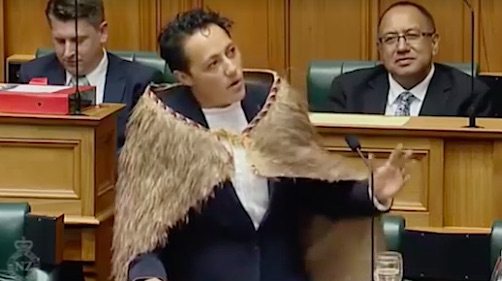 Rainbow Labour MP Kiritapu Allan lay down a spoken word poem during her first speech in Parliament.
Delivering her maiden speech, Allan spoke of her younger years and her journey to Parliament, having started her working life at KFC, after leaving school at 16, Allan joined her first union.
A year later as she made her way from the East Coast to Blenheim hitching hiking her way to a job as a cherry picker, Allan spoke of sitting outside Parliament as a 17-year-old and writing a spoken word piece. In her poem she spoke of "being strong in our identities, fostering visions of equality, strong people, and strong communities".
Allan is now a commercial lawyer, business consultant, and climate change advocate.
Allan gained the public's attention the day prior to delivering her speech as she nursed her newborn baby in Parliament alongside fellow MP Willow-Jean Prime, also a new mother.
Check out her spoken word poem below