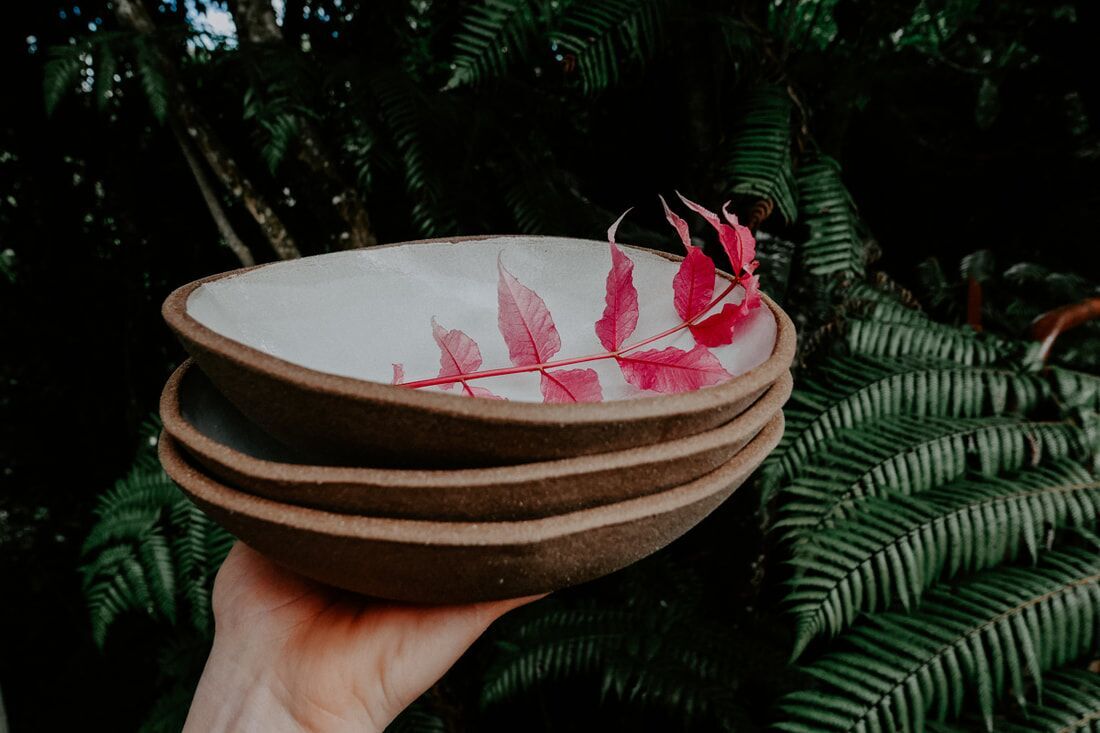 Local ceramic artists and the chefs at Scarecrow Cafe have teamed up for a unique summer fundraising dinner in support of RainbowYOUTH.
For the price of a ticket you'll be treated to a delicious vegetarian meal, a drink, and on arrival you'll choose a bowl to eat from, kindly donated by local ceramic and visual artists, that you'll take home at the end of the night.
Every person attending the dinner goes home with a handmade ceramic bowl commissioned from established ceramists like Kirsten Dryburgh, Holly Houston and Wundaire, and from visual artists including Richard Orjis and Erika Van Zon.
"We were inspired by Helen Levi who mobilised a lot of artists to run similar events in the States," says Carmel Rowden, who has organised the event with her partner, Abby Cunnane.
"It was the combination of an awesome and unusual event that we would want to go to ourselves, a love of handmade ceramics, the fact that a lot of our friends are ceramicists and the real desire to support Rainbow Youth who we believe are doing amazing work and could use the cash in awesome ways."
New York City potter Levi runs #pottersinprotest, raising money for organisations such as Planned Parenthood, in the wake of Trump, and has endorsed the Auckland fundraiser.
For more details and to book yourself a seat at the table (and a one of a kind handmade bowl) check out the Facebook event.
The vegetarian dinner will be held at Auckland's Scarecrow Cafe on 2 December.