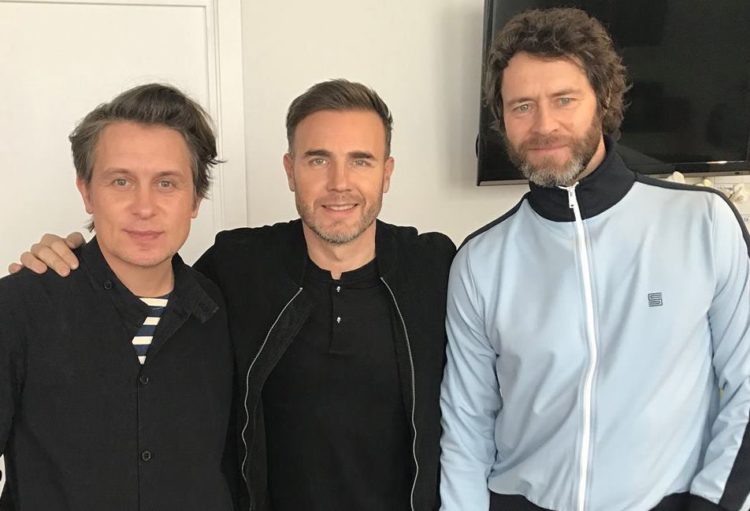 At Henderson's Trust Stadium, legendary British Boyband Take That made their NZ debut with an intimate concert that offered every fan a VIP experience.
---
Since the Internet changed the music industry – touring has become the key for acts to make big money. But talk in the industry is that the current vogue of production-heavy arena shows will eventually give way to the opportunity to see your favourite stars in a more intimate setting. Live touring leader Madonna is said to be plotting a world tour of theatres after trying out the concept in Melbourne last year with her Tears of a Clown show; and generally where Madonna goes, the industry follows.
Perhaps Take That were also keen to experiment with smaller venues when they booked the 3000 capacity Trusts Stadium for their first ever NZ concert as part of their Wonderland world tour.
In their native England, Take That sell out 20,000 capacity arenas in minutes. Their shows have high production values, an army of dancers and impressive stages positioned at a distance from the crowd.
By contrast, walking into Trusts Stadium it looked like a large school gym. The stage (which came alive when the boys arrived) looked very plain on first glance and no support act had been booked (the European leg had All Saints and the Australian leg Danni Minogue).
But as the lights went down it quickly became clear that we would be getting a different Take That experience, one that UK-based fans could only dream of.
Although the venue was entirely seated Trusts had very relaxed policing of this. As the lights went down for opening song. Many audience members in aisle seats (including myself) ran straight for stage and we were allowed to spend the entire concert standing at the front of the stage within spitting distance of Gary's boots!
The once plain stage lit up like a Christmas tree with what seemed like 100 different lights that would rotate and change colour to create a multitude of atmospheres throughout the set.
Lead singer Gary Barlow (a man who seems to get better looking with every passing day) and remaining members Mark Owen (a mature twink with the cheekiest of grins) and (ruggedly handsome) Howard Donald arrived with feel good hits Shine and Greatest Day.
Perhaps taken aback by the basic feel of the venue they had flown all this way to play at, the boys (now very much men) seemed to take a few songs to really find their chemistry with each other and their audience, but by the time they hit trifector of crowd favourites: Hold Up a Light, Patience and Pray; this 'manband' had truly found their swagger.
Unlike their European setlist that focused on new material from their new Wonderland album, kiwi fans were treated to a smorgasbord of classic material including: Babe, A Million Love Songs, Everything Changes, Could It Be Magic, How Deep Is Your Love and Relight My Fire. The audience seemed to know every lyric and reciprocated the impressive energy Gary, Mark and Howard delivered them with.
This perfectly thought out set concluded with an encore of greatest hits: Back For Good, Rule The World and Never Forget. There could not have been a better end. The band seemed genuinely impressed by their audience's enthusiasm and promised to return to our shores soon.
If intimate settings for huge stars is the future of live gigs – count me in!