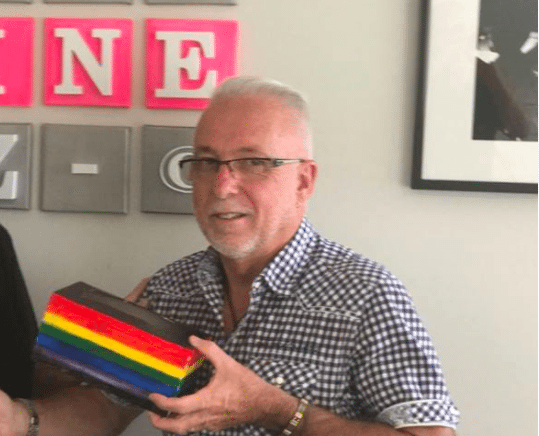 OUTLine General Manager Trevor Easton is leaving the organisation after four years in the position.
Easton will be finishing with the organisation at the end of this year, with former RainbowYOUTH Executive Director, Duncan Matthews acting in a caretaker role.
"Trevor's hard work and passion shone through his every step with OUTLine," says Board Chairperson Cissy Rock.
"We wish him well in his future endeavours."
Easton oversaw the growth of the organisation's phone service and volunteer support team during his time, as well as the launch of the professional counselling service that OUTLine now provides.