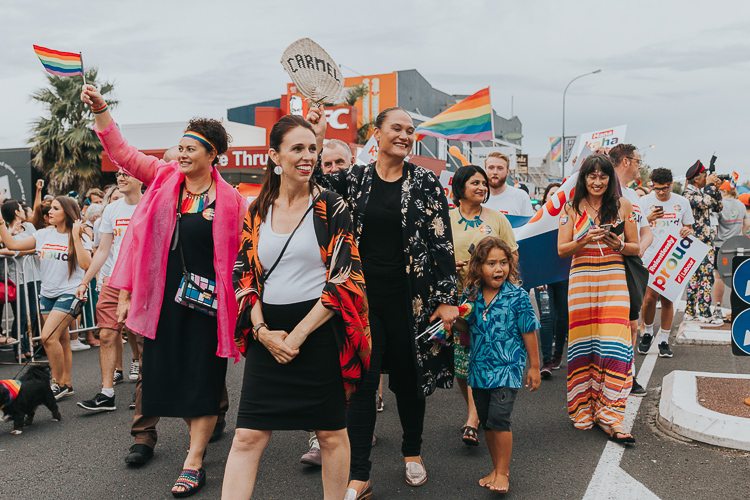 Jacinda Arden has become the first Prime Minister to walk in a Pride Parade.
The crowd roared as Prime Minister Jacinda Ardern made her way down Ponsonby Road on Saturday night – while she's no stranger to the event, she's the first ever Prime Minister to walk in the parade.
Cutting the ribbon (actually, a big purple bow) at the beginning of the parade, Ardern walked with the Labour Party, one of 70 groups participating in the event.
"The fact we live in a country where we shut down the streets to celebrate diversity, and that we can tell a generation of young people that they live in a place that is inclusive and supportive of who they are, is something I hope we keep doing. I know I will," she told the NZ Herald.