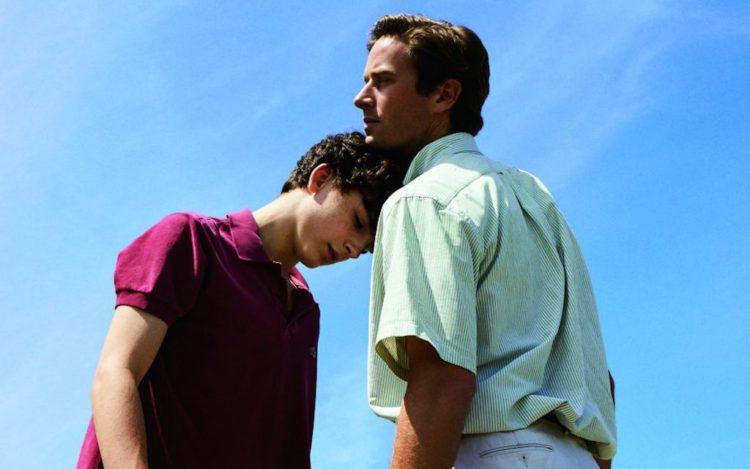 LGBTI films and artists were honoured at the Oscars yesterday, with Call Me By Your Name and A Fantastic Woman taking home major prizes.
---
A Fantastic Woman won the Oscar for Best Foreign Language Film.
That film's star, trans actress Daniela Vega, later presented Sufjan Stevens' performance of "Mystery of Love," the Best Original Song nominee from Call Me By Your Name.
Vega is the first trans person to ever present at an Academy Awards. You can read our interview with her here.
Call Me By Your Name won for Best Adapted Screenplay, the first Oscar win for legendary director James Ivory (read our review here).
Ivory and his long-term partner Ismael Merchant made over forty films together up until Merchant's death in 2005, alongside their regular writing collaborator, Ruth Prawer Jhabvala.
Their specific style has become known as a 'Merchant-Ivory film', typically meaning a restrained period piece set in Edwardian England featuring very genteel characters and lavish sets.
Ivory was previously nominated for films such as The Remains of the Day, A Room with a View, Howard's End. At 89 years old, Ivory becomes the oldest person to ever win an Academy Award.
He and Ivory also made Maurice together, a 1987 film starring Hugh Grant exploring a gay love story in early 20th century England. Maurice was recently re-released but has yet to screen in Australia in its restored form.
When accepting the award for Best Animated Feature Film, Coco producer Darla K. Anderson thanked her wife in her speech, while the film's co-director Adrian Molina, who did not technically win the award himself, thanked his husband.
Though Call Me By Your Name was also nominated for Best Picture and Best Actor alongside Best Original Song, Ivory's award was the only one the film received.
Trans director Yance Ford was also nominated for his documentary, Strong Island, but the award went to doping documentary Icarus instead.
Queer writer-director Dee Rees, who was nominated for her screenplay for Mudbound, walked the red carpet holding her girlfriend's hand.
Meanwhile, Janet Mock appeared onstage alongside other activists during a performance by Andra Day and Common.
The Shape of Water, which featured a gay supporting character played by Richard Jenkins, took out the Best Picture prize.