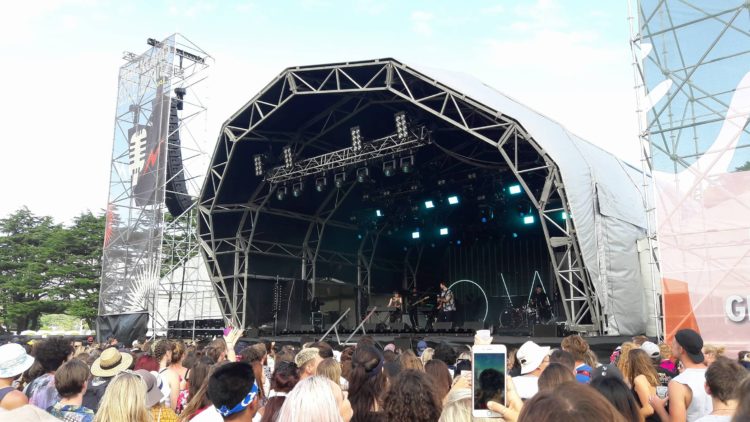 20,000 people poured into Western Springs on Saturday 3 March for the second iteration of Auckland City Limits.
---
Rapper JessB and her hype girl Half.Queen, backed by producer P Money on the decks, took to the stage early in the day and while much of the punters hadn't arrived yet, they lay it down like some of the best. JessB treated us to a new track inspired by art collective FAFSWAG and welcomed onto the stage MC Silva later in her set.
Katchafire provided summer tunes perfect for the sunshine that graced the day and Aaradhna's beautiful voice seemed to carry through the festival grounds with ease.
With a set up that included a kids zone and five stages, the layout of the festival was easy enough to navigate although there didn't seem to be any cohesion to the line-up – the stages didn't seem to effortlessly flow between genres like you would hope and I couldn't help but feel that while there was a mixed bag of acts in the line-up, trying to appeal to a wide range of people didn't seem to work too well.
Grace Jones may have been late to the stage but she was easily forgiven as the number of people who have said her set and presence may have just transformed their life is evidence of her power.
With a good selection of food on offer, trees to shelter in the shade between acts and a line-up of local and international acts, Auckland City Limits was a family friendly end of summer festival that may still be finding it's niche a little.