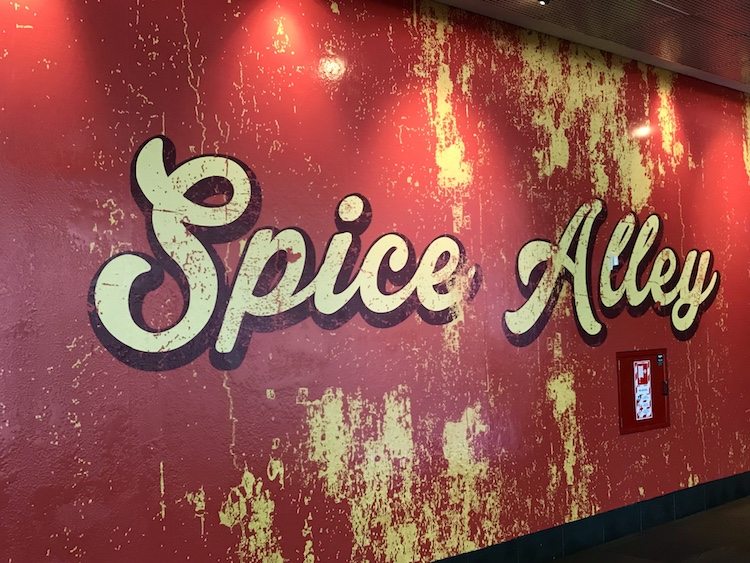 Alexia Santamaria is the co-author of popular blog www.cheapeats.co.nz, the Auckland guide to eating great food without going bankrupt.
---
Oyster Festival
If you are an oyster fan, you'll want to get your backside down to Princes Wharf this month. The Culpeper, Euro, Fish and Coley & Punch all have fantastic oyster-related goodness on for the Princes Wharf Oyster festival, ranging from Oyster happy hours to seven course meals with champagne, to Whiskey masterclasses to Oyster and Beer combos. A whole month of oyster celebrations – does life get any better than that?
www.eventfinda.co.nz/2018/oyster-festival/auckland
Pasifika Festival
There aren't many opportunities to get great every day pacific food in Auckland so we always love getting our fix of Island style chop suey, Kokoda, Hawaiian smoky BBQ and Palusami at the Pasifika Festival which is on the 24th and 25th of this month at Western Springs.
There will be 11 villages representing 11 pacific nations and lots of great entertainment too. Sadly, we don't think the gorgeous shirtless Tongan flag bearer will be in attendance, but we can always hope.
Our Daily Bread
Point Chev has had a couple of interesting openings in the last few months. We recently had some great craft brews and cocktails at Cupid, and just last week finally made it to Daily Bread – the amazing new bakery from the folks from Orphan's Kitchen in Ponsonby.
The bread, of course, is wonderful but there's also a great sit down menu of pies, toasts with toppings, sandwiches and other delights.
If you are sweet of tooth you'll want to get there soon to start making your way through their great selection of pastries, danishes and donuts.
Daily Bread, 1210 Great North Rd, Point Chevalier www.dailybread.co.nz
Review: Spice Alley
Spice Alley is the new offering from the folks at Skycity and after a quick lunch there the other day, we think it's a good one. Far more casual food than some of the other high-end joints like The Sugar Club, Masu and The Grill, it provides a nice contrast when you're in the mood for Asian sharing plates.
The interior is great – Asian parasols, wooden birdcages, loud floral upholstery, the mandatory living wall. The staff's personalities matched the decor – friendly, chatty and bright. They were all too happy to help with any menu choices.
We ordered the Korean Beef Bao, The Roast Pork Belly Salad (Yum Mong Kup) and the Marinated Chicken (Ayam Golek) and while we probably could have ordered a bit less – the portions were generous – we managed to eat it all. My favourite was the Pork Belly Salad. The pork was perfectly cooked – skin crisped to perfection but meat and fat still tender – it was complemented well by the acid from the dressing and thin strips of tart, green apple. A bit of chilli for heat, some capsicum and spring onion for texture, and coriander (because it's the most wonderful fresh herb ever), all made for a fantastic combination.
The beef in the bao was beautifully cooked too with a rich, sweet bulgogi-type flavour; the addition of kimchi gave it some crunch and a nice kick. I've had better bao buns (the actual buns, not fillings) in other places but it didn't affect my enjoyment of the dish overall. It was nice to order something so rich, against the freshness of the salad.
The chicken was a lovely experience too: served with a small, simple salad and a particularly nice, airy, mini Malaysian style roti, it had been marinated in turmeric and lemongrass then roasted, giving it a lovely yellow hue. The drinks menu had a fun array of cocktails and a fairly standard range of beers and wine. It was nice to see some traditional non alcoholic drinks like Kopi O and Kopi Cham in there too.
I'm not sure what it's like for dinner, but if lunch is any indication, I'd definitely recommend checking out Spice Alley next time you're up for some fun causal food, in a super cute environment with helpful, chatty and friendly service.