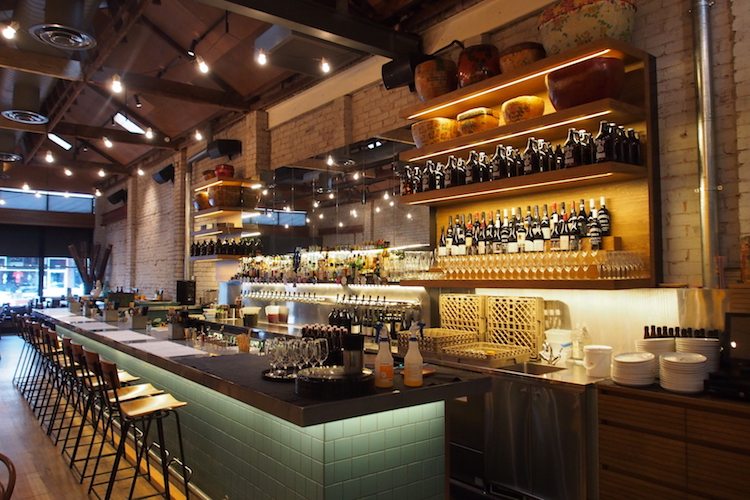 Alexia Santamaria is the co-author of popular blog www.cheapeats.co.nz, the Auckland guide to eating great food without going bankrupt.
---
Melbourne is undoubtedly one of the best cities in the southern hemisphere for dining. You can get everything from fabulous cheap Bahn Mi sandwiches from a hole in the wall to four-hour degustations in gorgeous high end settings. There is truly something for every taste.
It's impossible to include everything worth eating in a round-up of Melbourne eats, but here are some picks (for different times of the day) from a recent trip to this foodie haven.
Breakfast
It's far from new but the Borek Shop at the Queen Vic Market is one of the cheapest and tastiest breakfasts in town. Freshly baked warm bready borek with baked in fillings like cheese and spinach or spice lamb fly out of the ovens and are sold almost immediately after being made. The market opens at 8am so it's a lovely way to start the day. I also went to Magic Mountain Saloon for the first time last November and it was all I could do to resist going back every morning of my stay. Magic Mountain is open all day but I particularly love their Asian inspired breakfasts like roti with almond butter, grilled banana and condensed milk or chicken and kaffir Lime scotched egg with tamarind sauce and onion rings.
Lunch
Che was fairly new last time I visited Melbourne, but I'm sure it's become popular really fast. It's all about chicken, helados and empanadas, and all three are outstanding. The chicken is marinated in a Peruvian spice mix and dark beer for two days before being cooked rotisserie style and the helado – dulce de leche soft serve – is sublime. Depending on where you are in the city Chin Chin and Hawker Hall (same owners) are also fantastic lunch time options for that classic Melbourne Australian/South East Asian mash up with great cocktails and fabulous décor.
Dinner
For a super casual bite with some great drink options, I loved Hotel Jesus for delicious ceviche, tostadas, tacos and other small plates like street corn and chilacas. They have a killer cocktail list and I can highly recommend their Tamarind Mezgarita as an option you won't regret ordering. Supernormal is also excellent for Asian inspired dishes, delicious wines, sake, whisky and cocktails. Don't leave without trying the New England lobster roll – it's an iconic dish for a reason.
Ice Cream
If you've got a sweet tooth, don't leave town without trying the wares at any of the branches of Pidapipo or Gelato Messina; they both have a wonderful array of flavours. Pidapipo is known for its 50s and 60s Italian décor and fun poppy vibe (and its chocolate tap that fills up the inside of your cone with dark, milk or white chocolate) and Gelato Messina is not only a foodie, but an Instagramme's, paradise with a gorgeous array of 40 brightly coloured flavours that make you feel like a kid in a candy shop.
Craft Beer
If craft beer is your thing, Melbourne is where you need to be. If you only have time for one stop, Stomping Ground will give you a great sampler of some of the city's finest brews but if you can get around to some breweries, I'd highly recommend Two Birds Brewing and Moondog. In both these locations – especially Moondog – you'll try innovative flavours you've never thought of before (I loved Two Birds Taco Ale and Moon Dog's Sun Cat IPA) Moondog is great quirky space too, with free popcorn and roller disco nights in the room accessed by a secret bookcase door.
This list only scratches the surface of what you can eat in gorgeous Melbourne. It's the perfect destination for anyone obsessed with good cuisine.