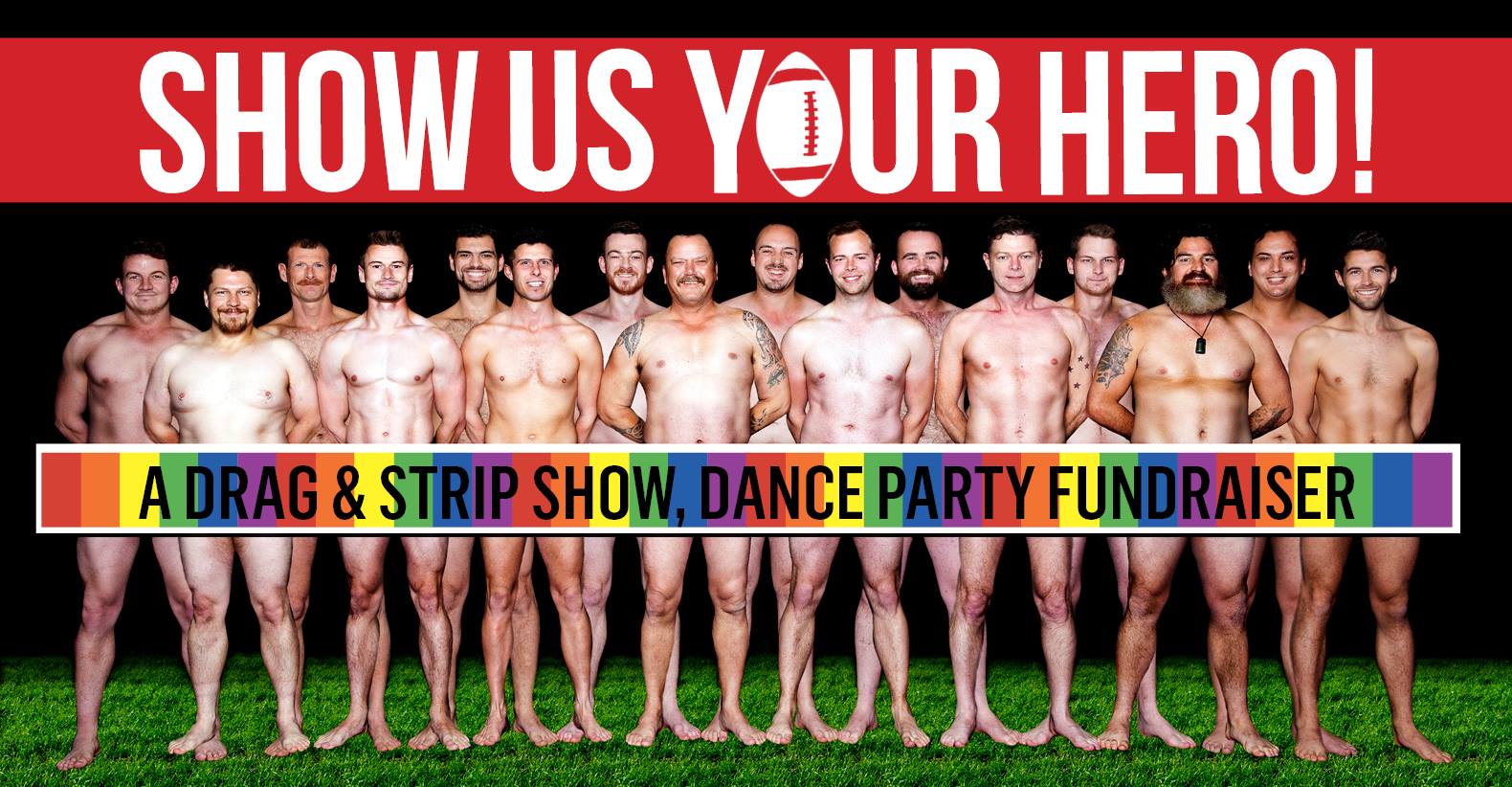 A children's charity in Christchurch has unknowingly been linked to an upcoming charity strip show put on by the city's newly formed gay rugby team.
Advertising for the August event shows a line-up of Christchurch Heroes rugby team players in the nude with the banner "Show us your Hero" across their privates.
The team had originally named Cholmondeley Children's Centre as the main financial benefactors of their "Show us your Hero" strip and drag show.
However, that will no longer be the case.
A spokeswoman from Cholmondeley told the NZ Herald they only became aware of the event and the charity's link to it when a member of the public emailed to complain.
"I immediately contacted the organisers of the event and asked not to be associated with it," she said.
"They were very friendly and accommodating and within ten minutes they had all of the links to us removed."
The woman said the charity, which provides residential care to children when their families are in crisis, is 90 per cent community funded.
"You have to appreciate from a charity point of view we have no control of who is fundraising for us until it is in the public domain. We also need to fundraise $1.5 million a year to do what we do within the community but it's a no-brainer that it was a fundraiser we could not be associated with."
Rāwā Karetai of Heroes Rugby said the idea originally came about because the team had decided they wanted to support other "heroes" within the community and thought it was a good opportunity.
"They didn't say why but I imagine it was because it's a strip show," Karetai told the NZ Herald.
"We've dealt with us between the two of us and we have taken it offline. We took it down straight away and there was no problem.".
"We need to raise some money for some equipment for the team but we also wanted to give back to the community," Karetai says.
The fundraiser will proceed, with another charity to be the benefactor and despite the minor controversy, the rugby team don't expect it will have any impact on ticket sales.
"The great thing about the LGBTI community is we know how to have a great dance party, the other fundraiser we had was a sold out event."
For tickets and more info on the Christchurch Heroes click here.