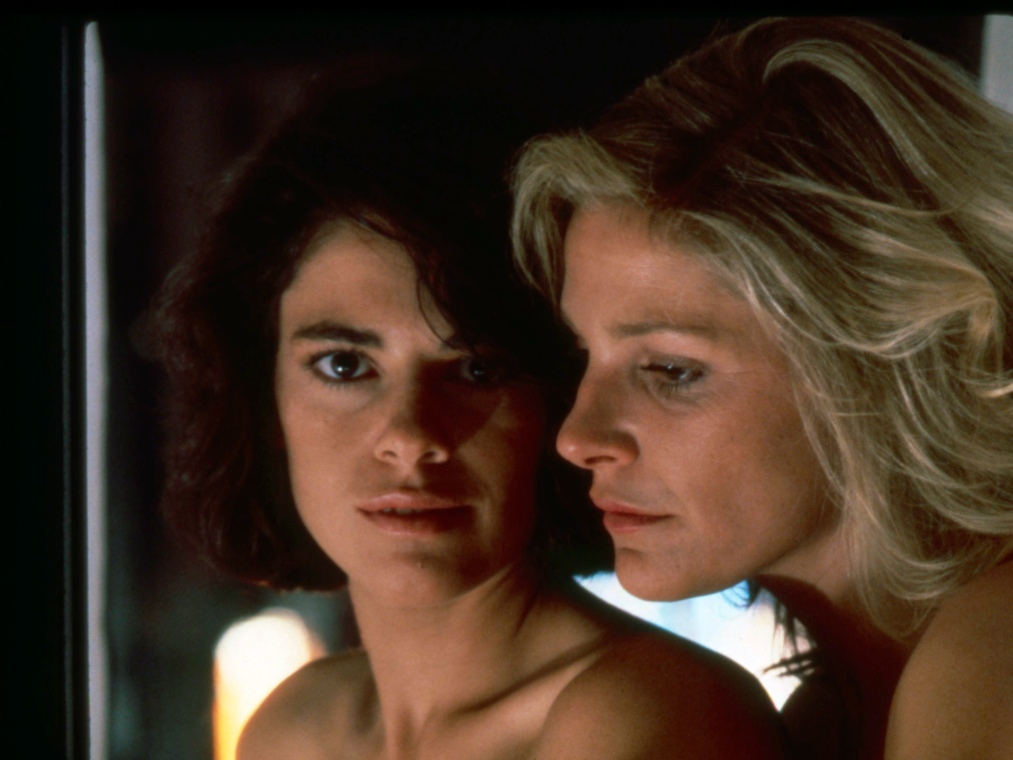 The New Zealand International Film Festival kicks off in Auckland on Thursday 19 July and on Friday 27 July in Wellington. Here are express' top LGBTI picks for the festival.
A Kid Like Jake
Based Daniel Pearle's play, helmed by trans director Silas Howard (Transparent) and staring Big Bang Theory's Jim Parsons and Homeland's Claire Danes, A Kid Like Jake has all the ingredients needed to make a great recipe. As Jake's parents fill out private school applications desperate to find the winning formula to get him into the best, his teacher suggests pushing Jake's 'gender-variant play', labelling him a 'diverse' candidate. His family are morally torn.
Good Manners
Like a bit of genre play? This Brazilian offering serves up
a lesbian love story with a mythic monster movie twist— handled delicately enough to pick up the Special Jury Prize at last year's Locarno lm festival.
The Miseducation of Cameron Post
Starring Chloë Grace Moretz and directed by Desiree Akhavan, The Miseducation of Cameron Post won the Grand Jury Prize at this year's Sundance lm festival. Dealing with the dark practice of gay conversion therapy, Cameron is sent off to 'God's Promise' camp after being caught getting it on with her girlfriend in the back of a car on prom night.
The Heiresses
Winning a Silver Bear at this year's Berlin lm festival, The Heiresses has been revered in most part for its lesbian protagonist Chela (played by Ana Brun). Cine Vue has called the portrayal, "one of the most complex, fully fleshed-out over-50 females to ever hit the screen".
Disobedience
Directed by Sebastián Lelio (Gloria, A Fantastic Woman), based on Naomi Alderman's novel and starring Rachel Weisz and Rachel McAdams, Disobedience tells the story of a recently bereaved Rabbi's daughter Ronit (Weisz) and her rekindled affair with married old flame Esti (McAdams). Sexuality and religion collide.
Liquid Sky
This restored early 80s LGBTI cult classic is now presented in 4K quality. Set in 80's New York New Wave club scene, welcome to a world of psychedelic drugs, gender play, pansexual orgies and alien visitors who can't get enough of the scene. Co-writer Anne Carlisle also stars, playing both protagonist fashionista Margaret and nemesis male model Jimmy. A feminist gender-fuck not to be missed!
Girl
This drama about a teenager who is transitioning gender while training to be a ballerina was one of Cannes 2018's most talked about films, winning the Camera d'Or for first-time director Lukas Dhont and the Un Certain Regard acting award for its young star (Victor Polster). Cisgender Polster is considered a controversial choice for a trans protagonist role, but critics conclude the performance is intuitive and achingly beautiful.
Orlando
Based on the classic Virginia Woolf novel, directed by Sally Potter and starring Tilda Swinton, Orlando is described as, 'fantasia of shifting gender identity through 400 years of English history', filmed in the UK, Russia, France, Italy and the Netherlands. Beginning with Quentin Crisp playing the Virgin Queen, Elizabeth, you know you are in for an androgynous treat.
What Keeps You Alive
This Canadian love story quickly turns into a pulse-racing thriller thanks to director/screenwriter (one half of cult filmmaking duo the Vicious Brothers) Colin Minihan (Grave Encounters). Two women are celebrating their one year anniversary at a remote family lake house when Jules begins to realise that Jackie hasn't been completely honest with her. Cue edge of your seat screaming!
Diamantino
Christiano Ronaldo seems to be the inspiration behind protagonist Diamantino (Carloto Cotta) in this Portuguese comedy that sees Portugal's top soccer player targeted to be the face of the country's EU exit campaign (Pexit?). Critics warn that this lm is best seen with as little knowledge about the plot as possible but expect gender-blind casting and satirical fun.
Also showing:
If you like your documentaries, three focus on famous gay males: The Ice King, on Trailblazing Olympic figure skater John Curry; McKellen: Playing the Part, on great British actor Ian McKellen; and McQueen, on the late legendary fashion designer Alexander McQueen.
Lesbian love is clearly the theme of this year's festival and can be found located in liberal Iceland (And Breathe Normally), conservative Kenya (Rafiki) and the just plain ridiculous Reno, Nevada (Desert Hearts).
For more information on the New Zealand International Film Festival visit www.nziff.co.nz
Article | Oliver Hall