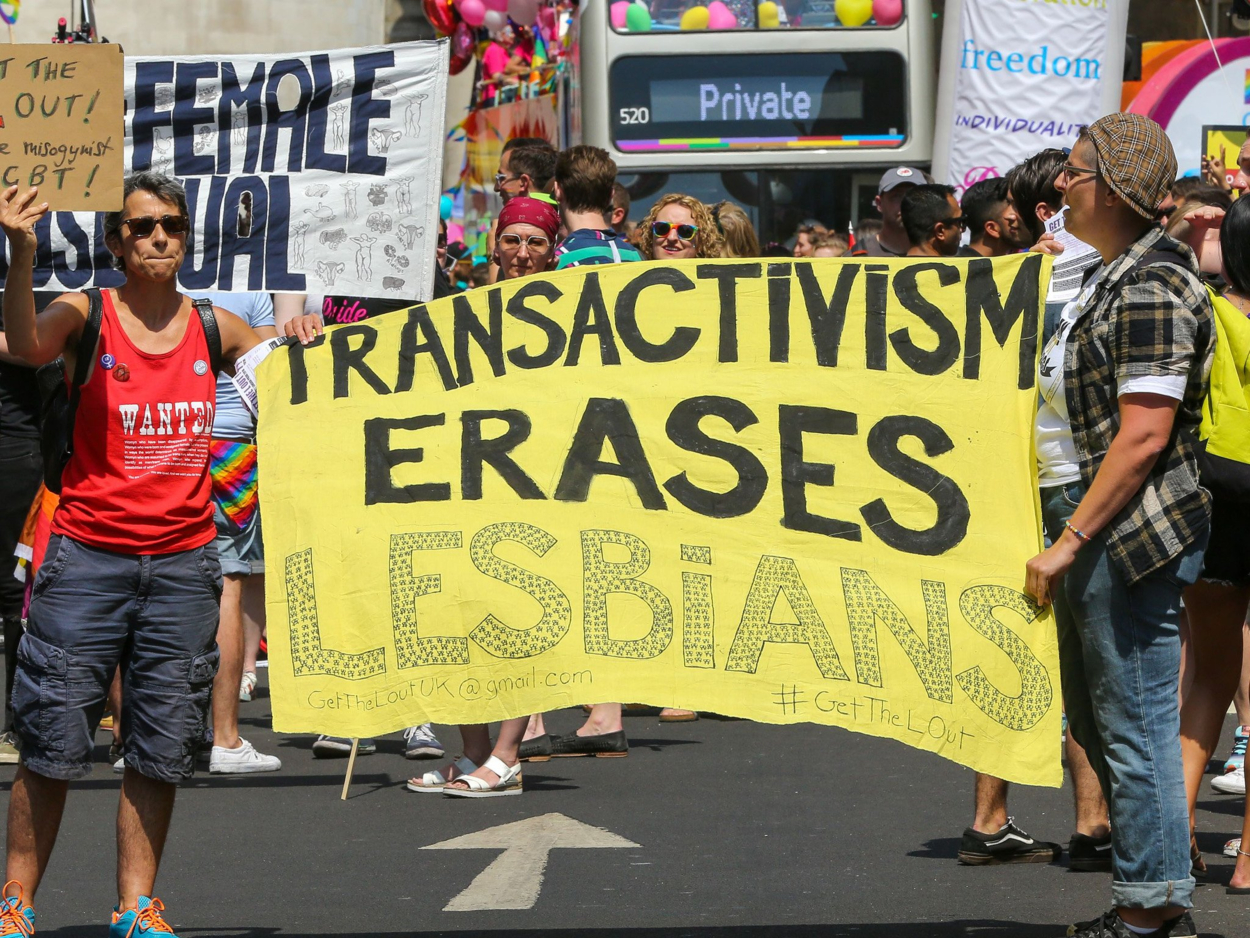 The organisers of Pride in London have apologised to the LGBT+ community following a group of anti-trans protesters allegedly being allowed to lead the parade.
The group, who call themselves Get the L Out, reportedly forced their way to the head of the parade, in front of London's Mayor Sadiq Khan, and Equalities Minister Penny Mordaunt, led the march for much of the way through the city's streets.
Holding up banners that claimed that "trans activism erases lesbianism" while handing out anti-trans leaflets, asserting that "lesbian rights are under attack by the trans movement," the group also urged lesbian women to leave the LGBT+ community and "form their own independent movement."
Following the debacle, organisers of the 2018 Pride have since come under widespread criticism for failing to take swift action in removing the group from the march, effectively giving them a platform for their offensive and hateful views.
"That a transphobic group who are actively working against the community were able to walk the length of the route, that they faced no obstruction and were able to distribute leaflets filled with myths and lies, is hard to believe," said Ruth Hunt, CEO of UK LGBT rights organisation Stonewall.
"Pride in London had a duty to act and protect trans people yesterday. They didn't. They had a duty to condemn the hatred directed at trans people. They didn't."
Apologising in a statement Pride in London said "sorry to any of our trans siblings and their allies who have been affected."
Agreeing with critics, Pride in London stated that the protesters "showed a level of bigotry, ignorance and hate that is unacceptable," adding that, "We reject what this group stands for. They do not share our values, which are about inclusion and respect and support for the most marginalised parts of our community."
While accepting responsibility, Pride in London also explained that they could not forcibly remove the group "as their protest was not a criminal offence." Instead they "moved them to an area far in front of the official parade start to separate them."
Kristine Garina, President of European Pride Organisers Association, commented that, "The Pride movement was begun by trans people and trans people must always be welcome at Pride. We utterly condemn the transphobic, hateful protestors who blocked the Pride in London Parade yesterday."
The 2018 Pride in London parade celebration saw over 30,000 people, representing 472 organisations, marching through the capital, with an estimated 1 million spectators lining the streets to cheer them on, before concluding with performances at Trafalgar Square.