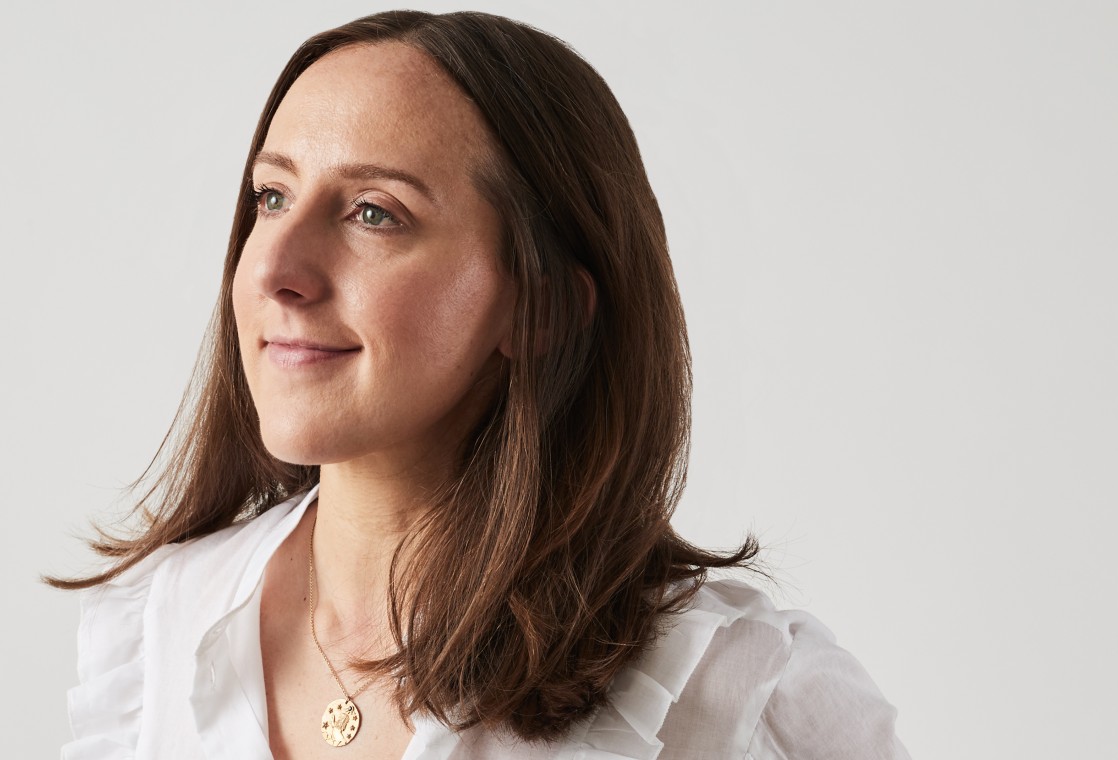 Ruby's vibrant new Fuzzy Peach collection represents more than creative director Deanna Didovich's 10 year anniversary designing for the iconic brand. It's bold, mature, shamelessly cheeky, and cements Ruby as a label that exudes fresh confidence.
With its retro reference to Body Shop's classic fragrance, Fuzzy Peach places masculinity and femininity side-by-side using daring fabrics, from florals, striped denim to camo, and strict tailoring with boyish textures, featuring cigarette pants, tailored shorts, and a sleek fitted blazer.
"Fuzzy Peach embodies all of my favourite elements and my personal design aesthetic," says Didovich, 33.
"It's feminine with lots of colour, beautiful prints, and a touch of edge. I think the way that we have used soft delicate florals, and intermingled them with cool PVC, blue denims, and masculine tweeds really reflect this playful, chic vibe."
Ruby, known for its refined youthful streetwear aesthetic, has always stood for empowerment, with its wearers choosing Ruby for their most special occasions, "whether it is their 18th or 80th birthday," says Didovich.
"I think our customers will love this collection," she adds, "and I want them to feel like a million bucks when they wear it. Also to feel a sense of nostalgia with certain pieces they can definitely identify with and take them back to a time or place."
Didovich says the interplay of masculine and feminine is nothing new for Ruby, and it won't be a surprise to fans in the new collection.
"We have a fun aesthetic that runs through all of our collections, playing around with traditionally feminine and masculine shapes and styling. For us, anyone who loves this aesthetic will find something for them at Ruby."
Today, Ruby's head office is a hive of activity with its dedicated workroom at the back, where more than 60% of its manufacture takes place in the family-run business. It's something that Didovich says is important to the brand, adding that its local suppliers are "an extension of the Ruby family".
"I'm so passionate about the creative industry in New Zealand and the incredible talent we have here," adding, "I think it is very important for people to back New Zealand design."