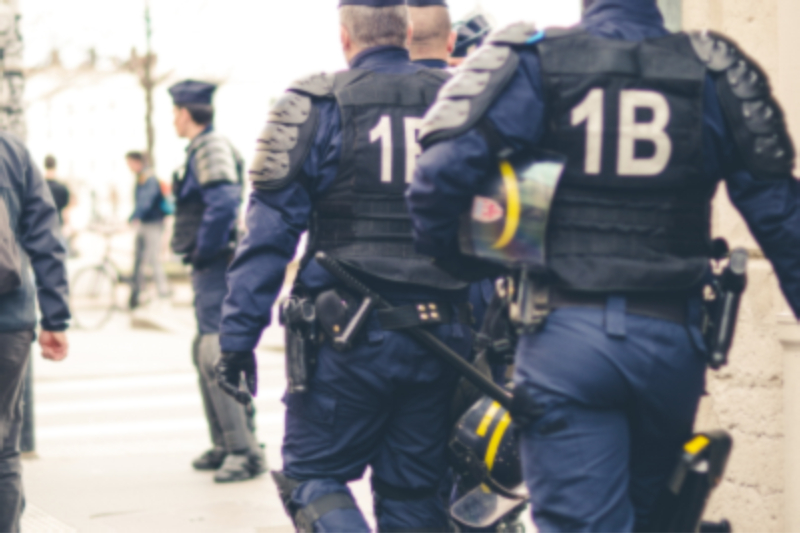 More than thirty activists have been arrested by local police during an attempt to protest the Russian Government's ban on LGBTI Pride in the Russian city of St Petersburg.
The protesters who chose to ignore the ban in protest of the nation's homophobic legislation, assembled at St Petersburg's Palace Square, holding rainbow flags, and placards.
Standing separately from each other, to ensure they could not be considered and constituted as a gathering, they held "solo pickets" which under Russian law does not require permission to take place.
In response to the solo pickets, Police seized the demonstrators and dragged them one by one into a police van, one individual holding a rainbow flag was picked up by three police officers and carried away.
An activist called Sobi told Euronews, "I am very tired of the discrimination and the thought that I'm not allowed to walk out and say I feel bad about it. My country doesn't want to hear that I feel bad, it doesn't care."
According to journalist and pro-democracy activist Yevgenia Litvinova, the protesters were taken to a number of police stations across the city.
Pride parades have remained banned across Russia referencing the 2013 law signed by Russian President, Vladimir Putin which prohibited the promotion of "non-traditional" sexual relationships.
Commonly known as the "gay propaganda" law, the legislation effectively outlaws any expression or discussion of homosexuality in public, on television, in print or on the internet.
The homophobic legislation has been blamed for increased anti-gay sentiment, discrimination, and violence towards members of the LGBTI community in Russia, and Russian influenced states including Chechnya.