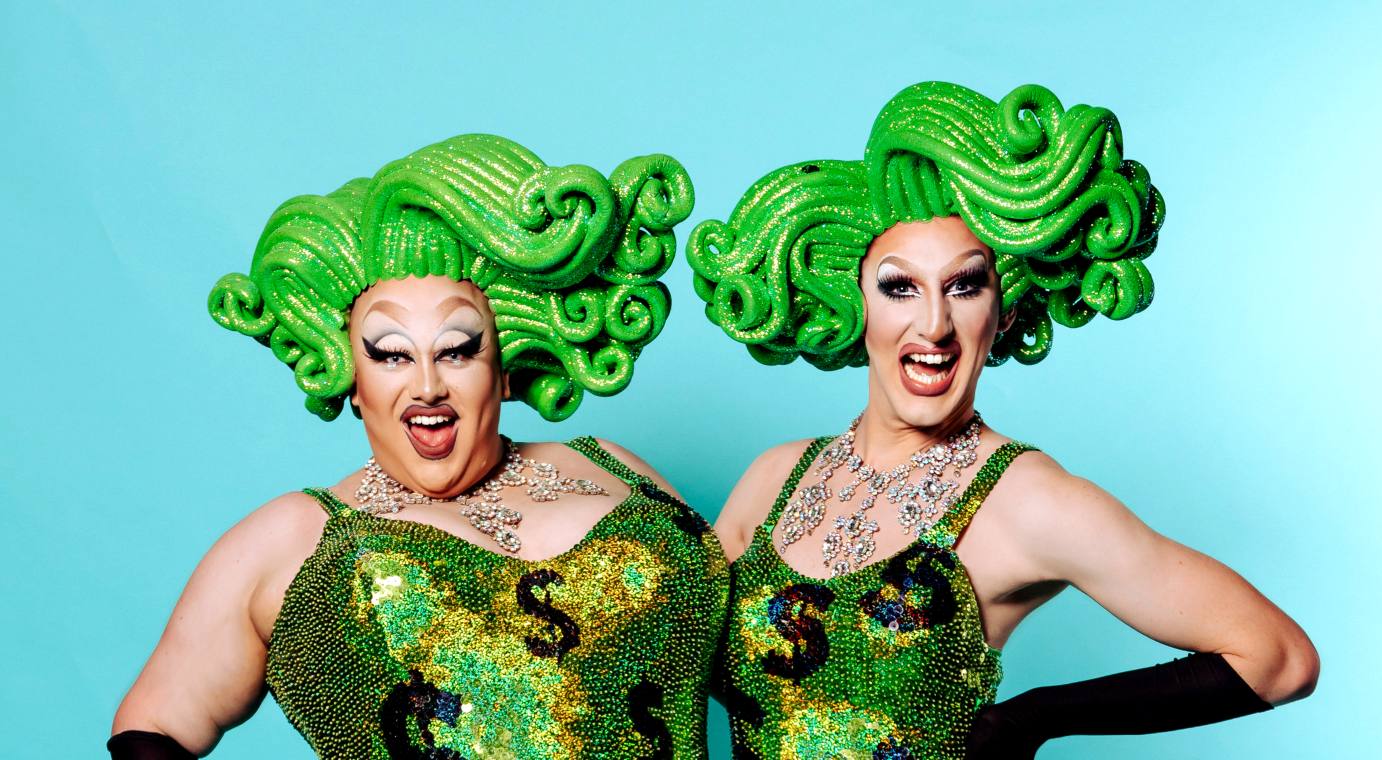 Kiwi Reality Television has never been so camp. Hostesses with the mostesses, Kita Mean and Anita Wigl'it spill the tea on their new show!
Hosted by iconic Kiwi drag queens Kita and Anita, House of Drag is a new kiwi elimination style reality series that follows nine 'dragstars' competing in outrageous challenges each week to keep their place in the stunning House of Drag mansion!
The catch? It's up to the challenge-winning dragstar to decide who's in the bottom two, with Kita and Anita sending one dragstar home – until we are left with a winner!
With eight drag queens and one drag king in the house, expect shade to be thrown!
The first two episodes launch this Thursday (15 November) on TVNZ OnDemand, with episodes released weekly at midday from then on.
Kita Mean and Anita Wigl'it are the drag queens running this house!
Owners of the legendary K' Road Caluzzi Cabaret and Restaurant and creators of Drag Wars, these queens know what it takes to judge and find the best dragstar.
Where did you both meet?

A: Kita and I met at Family Bar on K' Rd over eight years ago! We both started performing in drag at the same time.
How did you come up with your names?

K: I adopted a cat from the SPCA and I thought it would be ironic if I named her after a veterinarian sedative, so I named her Kita Mean. When I started performing I needed a name, so I took on the name as well and now, as a matter of fact, I am named after my own pussy.
A: They called me Wigl'it because I wiggle it here, there and into the hearts of many!
Tell me about your character?
K: Kita is a silly, fun loving lady with a boisterous attitude. She likes to look at life from a ridiculous angle of frivolity. She encourages people around her to try and leave the heaviness of whatever they have going on in their lives for a moment to bask in absurdity.
A: Anita is bordering on a middle-aged woman with a love of awkward dancing, vintage (cheap, second-hand) things and anything free.
What have the 'dragstars' got to do to impress you to win?
K: We are looking for someone who is having fun with their drag. Someone who can continue to bring joy to other people with it too.
A: Mainly offer cash bribes and follow me on Instagram, but a very talented person (comedy, dance, acting, costuming and character) is a big tick in my box.
Who is your idol?

A: I actually have three! Barbra Streisand
(just so talented!), Tony Sheldon (a fine actor and lovely human) and Hilary Barry (I mean, she's Hilary Barry). I often live by W.W.H.B.D – What Would Hilary Barry Do?
Photo | Tom Hollow