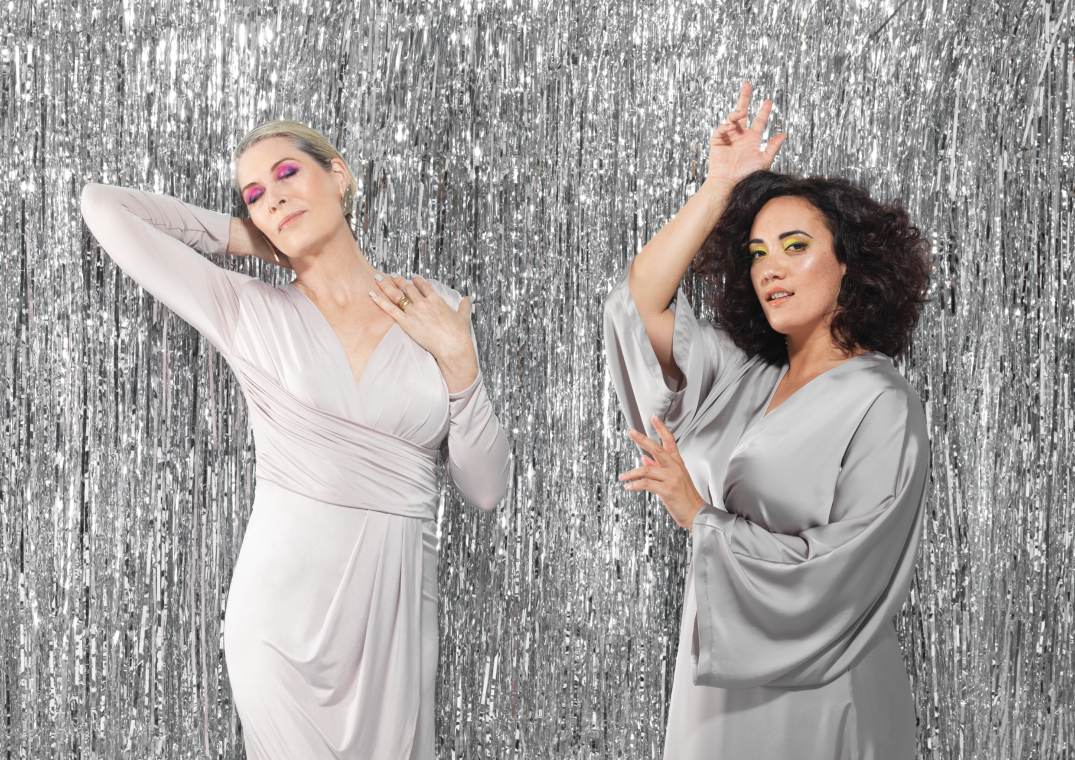 Star's of Silo's Here Lies Love: Jennifer Ward-Lealand, Ria Hall and Colleen Davies discuss what it means to be a diva.
For their end of year show, SILO theatre have made an intriguing avant-garde choice: Fat Boy Slim and David Bryne's Here Lies Love, a concept album based on the life of the former first lady of the Philippines Imelda Marcos. Marcos famously turned her Manhattan townhouse into a disco and Silo promise to do the same to Auckland's Q Theatre. Some of express' favourite local divas will belt out the album's songs in a cabaret setting. We asked them to define our second favourite D word.
– What does the term Diva mean to you?
JWL: A woman who just blows everyone off the stage with their skill, talent and/or presence. I'm thinking Maria Callas, Aretha Franklin, Shirley Bassey.
RH: Mana Wahine! A woman who owns not only the stage (whatever that looks like for you!) but who is strong in her convictions, her values and morals, and in herself.
CD: A divine being that is identified with the principle of female power. Sometimes used as a denigrating term because of misogyny.
– What has been the most Diva moment you've ever had?
JWL: It was in 2005 in the Wintergarden at the Civic on my first outing as Marlene Dietrich in my cabaret show, Falling in Love Again. The audience wouldn't let me leave the stage even though I had no more songs in the set list! I got a taste of what it must have been like for her.
RH: Opening of the Rugby World Cup 2011. That moment was everything!
CD: Oh, so many. One of the favourites was after an arduous tech for Angels in America at the Downstage theatre. I was playing the Angel, naked! Director Willem Wassenaar, Sophie Roberts and the team were having a tense meeting, but I had a burning question. Clutching a pink silk kimono to my breast I politely interrupted the meeting to inquire what kind of a "look" we were going for. Manicured? Au Natural? You know. It was an important question. You'll have to ask Sophie if you want to know what Willem said!
– Which Diva do you most admire and why?
JWL: I have to hand it to the women who are still performing superbly even in their 70s and 80s – Shirley Bassey and Barbra Streisand. Superb technique.
RH: Singing-wise, I can't go past Beyoncé. She slays everything she touches!
CD: There isn't one. The goddess has many faces. But Nina Simone, Billie Holiday and Joni Mitchell influence me most musically.
The Milford Asset Management Season of Here Lies Love plays from 22 November to 8 December. Book at qtheatre.co.nz