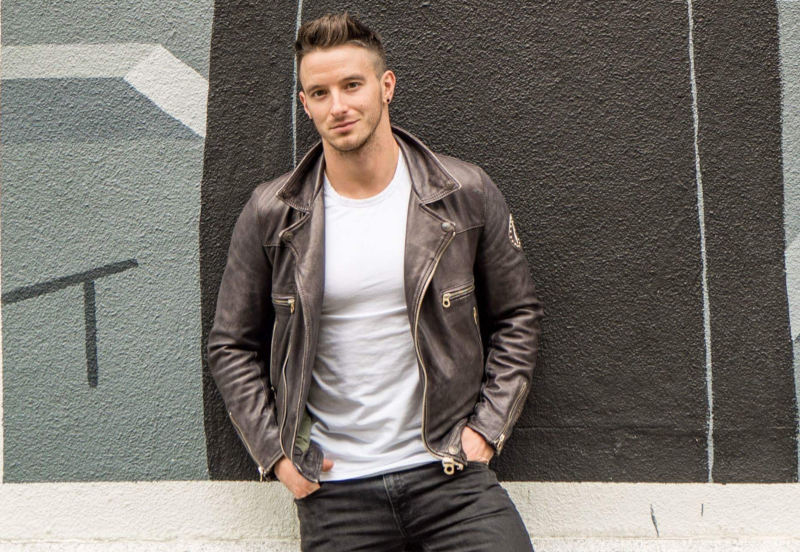 Athletically gifted Canadian, Cedric Belisle will arrive in Auckland in February to play the lead role in Cirque Du Soleil's Kooza. The muscular trampolinist tells express about being gay in a travelling circus.
Cedric was ten years old when he went to see his first Cirque Du Soleil show, Alegria. "I told my parents that, that was exactly what I wanted to do when I grow up. So when I turned eighteen and a got to join the Circus, it was absolutely a dream come true," he tells us.
A natural athlete, in his hometown of Ottawa, Cedric represented his high school in volleyball and was captain of a competitive soccer team, but it was his trampolining skills that took him places. He was part of the Canadian Junior team from 2006-2007 where he won the bronze medal at the Indo Pacific Championships in South Africa, and was a member of the 2007 Junior World Championship Canadian team. In 2009 he joined Cirque Du Soleil, performing as part of a power track act (tumbling trampoline), before perfecting a new act known as the Roué Cyr (which involved spinning inside of a large metal wheel) for a European tour.
His role in Kooza involves more acting and less gymnastics. "I play a character called The Innocent. The Innocent is child-like and doesn't know where he belongs in this world. Another character, The Trickster brings him into the world of Kooza where he starts growing as an individual and gets to experience all the different aspects of this world. My job is really to relate with the audience and bring the way they are feeling onto the stage." He explains.
Kooza is renowned as one of the most dare-devil shows Cirque has produced. "The focus is on acrobatics and clowning, so you're gonna have everything that you want from a Circus show, plus the live singers and the live band. It's two and a half hours with a focus on death-defying tricks, so you will see the best most incredible acrobatics in this show," he tells us.
Cedric is currently enjoying a ten-week break from Kooza's tour. He tells us that life on the road isn't the wild party some may expect. "There's a lot of people that have their kids on the road with them. We're just living a very normal life. We just get to travel and do what we love at the same time," he explains. Pointing out that a rock'n'roll lifestyle would not be conducive with the athletic precision required for their performances. "If we were always partying there's no way we would be able to put on a show every night. We have to keep in shape and work out a lot, its definitely not the crazy lifestyle people associate with the Circus."
Circus life has taught Cedric a valuable lesson. "Sometimes you just have to close your eyes and jump and hope that it's going to work out the way you want." He's talking metaphorically here.
"If it doesn't work out then you pick yourself right back up and keep going. You have to take those risks to be successful because you're not going to move forward in life if you don't."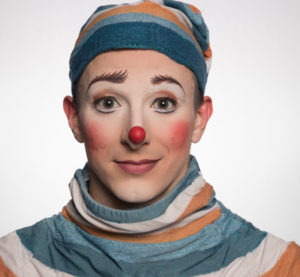 Cedric came out when he was eighteen, about six months before he joined Cirque. "I almost had to do a second coming out," he laughs, "because I was joining a new family. It was a weird feeling, having to do it a second time around. But Cirque du Soleil is the most wonderful company and they're so welcoming for everybody. It doesn't matter who you are and who you love… I've grown a lot as a gay man with this company."
He says there is a big LGBT community of Cirque performs working across their various shows, including ten openly queer performers on Kooza. "It's a very open environment," he explains, "from performers to wardrobe, physios to technicians, there are gay people everywhere."
While Cedric doesn't divulge whether any romance has blossomed between performers on the show. He does reveal that his own relationship status has recently changed. "I've just met someone!" He confides. "It's very difficult because of the distance. With the schedule that we have -we're sometimes gone from home for six or seven months at a time. That can be very hard on relationships, but I've met someone who's absolutely amazing and I can't wait to see what's going to happen with that!"
As Cedric himself pointed out: if you don't take the risks, you're not going to move forward in life.
Cirque Du Soleil's Kooza will open under The Big Top at Alexandra Park on Friday 15 February. Kooza will play until Sunday 3 March. Book at cirquedusoleil.com/kooza