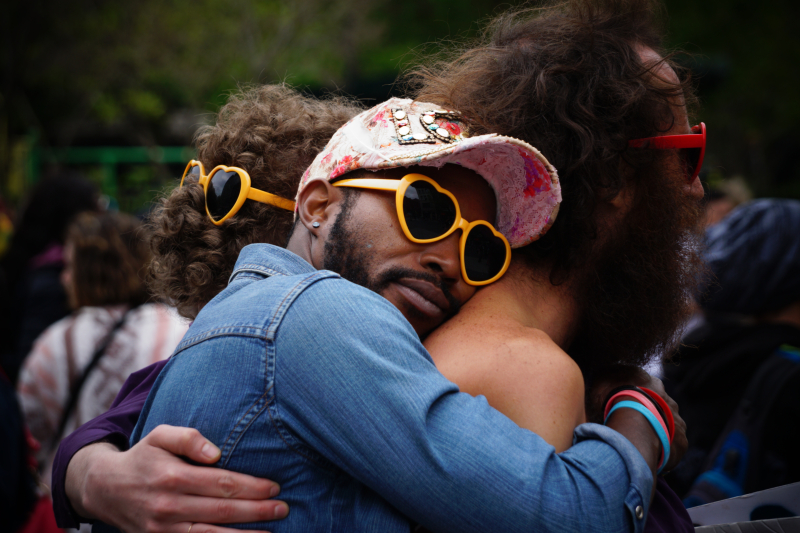 Dion Skinner wants to see more public affection displayed by LGBT couples this Christmas, and all year round.
Coming out into the Auckland scene only three years ago, I realise I'm yet to see it all. One thing I haven't seen much of Public Displays of Affection (PDAs) between LGBT couples. Anywhere.
Currently, I work front-line in Auckland's CBD and am on the road for most of my day.
It has startled me is how little LGBT affection I see. It seems so sad that we spent decades of fight to the right to be ourselves in public to only spend a few days at the Pride Festival each year to let our guard down and hold hands with our partners and kiss each other.
It feels like the Pride Parade has become our Valentines Day for the rainbow community, but the rest of the year, even in our LGBT venues all I see is people worrying about when will have their next encounter from the hookup apps where affection will presumably be displayed behind closed doors.
The last time I saw two men holding hands down the street (outside if the Pride Parade or Big Gay Out) my heart gushed. My chest cavity swelled and I smiled broadly at how amazing it was.
Two men, happily-in-love, appreciating each other in public, not just between the sheets, or in the dungeon.
I would love to see more love in our community. Let's start showing our love on the streets more.
The closeness and affection that is simply loving another human being; is something no one can buy you for Christmas and what could be better than that.
Gwydion Skinner is an Officer, Lover, Dreamer, Philosopher and pub crawler. A hippy at heart. Community spirited man. Keeping Aotearoa Safe.