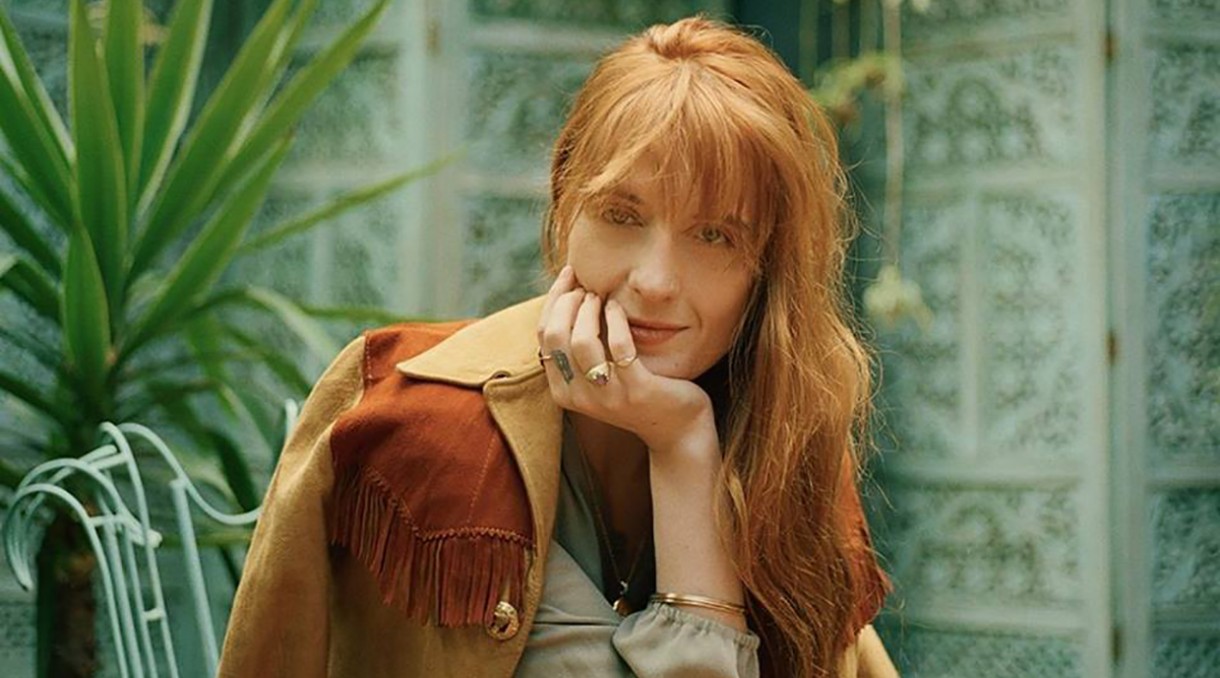 Kelly Geater checks out all the tree-lined happenings from Albert Park's favourite music festival.
A small enthusiastic crowd gathered to watch homegrown act Daffodils to open the Thunderdome stage, packing into the blissfully under-cover Alfred St. Growing in confidence with every live set, the four-piece made easy banter between catchy songs, with warnings about being sure to apply sunscreen and expressing how grateful they were for the trees keeping everyone shady. Casual bopping progressed to a proper singalong as the band hit their strides with single, A Leo Underwater and new song Boys, proving that these kiwi kids might be around for a while yet, with an EP due this year.
Over on the main Princes St stage, Aussies Camp Cope were in flying form. The three-piece have made an impact on the scene, using their platform as a fully female band to draw attention to issues that plague women in the industry, including being part of the team that set up the safety hotline at Laneway in both NZ and Australia. Introducing their single The Opener with a passionate speech about inequality, singer and guitarist Georgia McDonald welcomed their friend Courtney Barnett to the stage to close out a powerful set – a move that saw feet off the ground and hands in the air as fans screamed the lyrics at the top of their lungs.
Lines at the dozens of food outlets and the main bar were still short along Princes St as three-piece Middle Kids hailing from Sydney made their New Zealand debut on the smaller Thunderdome stage. Led by a brilliant vocal performance from singer/guitarist Hannah Joy. Winning over a few new fans with a great speech about body positivity and "learning to love your bod and other people's bod's", this will be a band to catch on their hopeful return to our shores.
The site began to swell as US-based Clairo played an understated set in the blaring sunshine, with punters gently swaying as they clung to the tree-lined edges. By the time Bene took to Thunderdome, Alfred Street was packed with people and hit single Soaked was a winner. The Kiwi teen is attracting attention from all corners, and it's easy to see why – handling a technical issue with her microphone with charm and humour as she delivered a great performance.
Catching the tail end of a strong set from Aussie's Gang Of Youths who had attracted a decent number of headbangers braving the sun on the main stage, it was a quick detour to grab a drink from relatively quick-moving lines before American Mitski made her first appearance at a Laneway. Beginning the set strolling backwards and forwards across the stage at rapid pace, before setting up a chair to use as both prop and throne, Mitski made a slick and commanding opening to her rapid-fire 40 minutes. Robotic choreography had a constantly building crowd eating out of the palm of her hand in what was a slick and theatrical performance from the artist who opened for Lorde on her US Melodrama tour.
Queues for food and drinks were starting to build as the day waned, and the masses gathered in the park around the Rotunda stage for UK based RnB singer-songwriter Jorja Smith. Her incredible vocals have made her one of the most in-demand collaborators, working with the likes of Kendrick Lamar and Drake, and noted on many a 'One To Watch' list in 2018. The 21-year-old delivered a faultless set of songs mostly found on her brilliant debut album Lost & Found as the sun finally started to back down over Albert Park.
Meanwhile, on Princes, Courtney Barnett delivered a high-energy 50 minutes, consisting of hits from her brilliant catalogue. Fans had packed into the street, hands in the air and loose dancing as they sang along with the likes of older songs Pedestrian At Best and Elevator Operator mixed in with newer bangers such as City Looks Pretty off her 2018 album. Her distinctive voice paired with serious skill on the guitar always make for a fun set, which was rounded out by a return from Camp Cope's Georgia in a lovely reciprocal moment from the long-time friends.
Darkness fell over the park as the vast majority of punters heading towards Princes to watch Florence and the Machine close out the night. Playing for a full 1.5hours, Florence's vocals soared over a crowd passionately singing and dancing along, with caution completely thrown to the wind. Her unmistakable voice was complemented by a huge band, complete with brass section and a harp. Touching pleas for hope and persistence in the current political climate were paired with wistful anecdotes about her hometown of South London and her first experience playing at Laneway, which was the first festival to give them a headline slot. And it's no surprise they were welcomed back with open arms as huge hits Hunger and Big God delighted the massive crowd stretched along the street. With drizzle just beginning as she left the stage, a stunning day came to a close to cap off Laneway's tenth anniversary in the city in fitting style.
Florence & The Machine will play Auckland's Spark Arena tonight as part of her High As Hope Tour. Tickets from Ticketmaster.