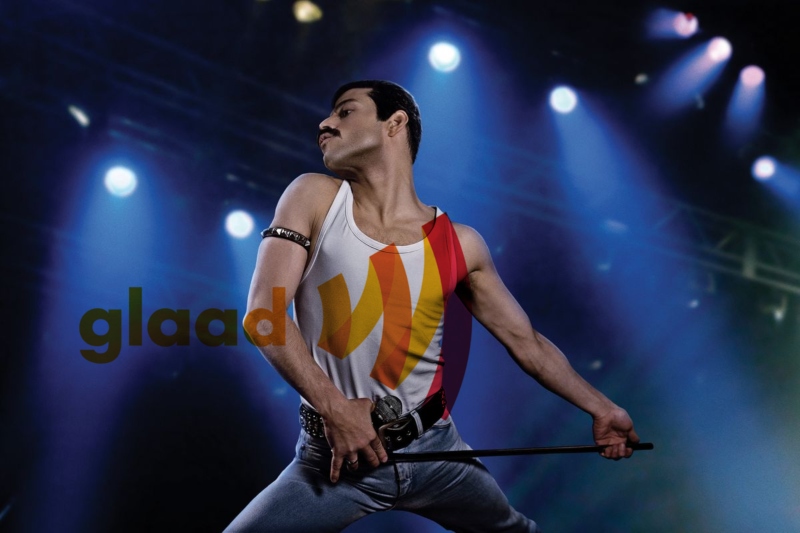 Bohemian Rhapsody has been officially removed as a nominee for best film in the GLAAD Media Awards, following new reports about its director and alleged sexual abuse of teenage boys.
The double Golden Globe Winning film, Bohemian Rhapsody, was mostly directed by Bryan Singer, who is now facing claims of sexual assault and abuse of underage boys.
Despite being nominated for five Oscars, including Best Picture, the GLAAD Media Awards which recognise media for their inclusive representations of the LGBTQ community, say the film will no longer be eligible for any such award or nomination.
"In light of the latest allegations against director Bryan Singer, GLAAD has made the difficult decision to remove Bohemian Rhapsody from contention for a GLAAD Media Award in the Outstanding Film – Wide Release category this year," said the organisation in a statement.
"This week's story in The Atlantic documenting unspeakable harms endured by young men and teenage boys brought to light a reality that cannot be ignored or even tacitly rewarded."
"The team that worked so hard on Bohemian Rhapsody, as well as the legacy of Freddy Mercury, deserve so much more than to be tainted in this way. The impact of the film is undeniable. We believe, however, that we must send a clear and unequivocal message to LGBTQ youth and all survivors of sexual assault that GLAAD and our community will stand with survivors and will not be silent when it comes to protecting them from those who would do them harm."
Singer, who has faced similar claims in the past, has been accused of abusing or raping four men who were at the time between the ages of 13 and 18. The filmmaker has vehemently denied all the allegations and called the article "vendetta journalism" and a "homophobic smear piece."
GLAAD has since commented that Singer's response to the accusations first published by The Atlantic, "wrongfully used 'homophobia' to deflect from sexual assault allegations."
GLAAD urged the media and the industry at large "to not gloss over the fact that survivors of sexual assault should be put first."