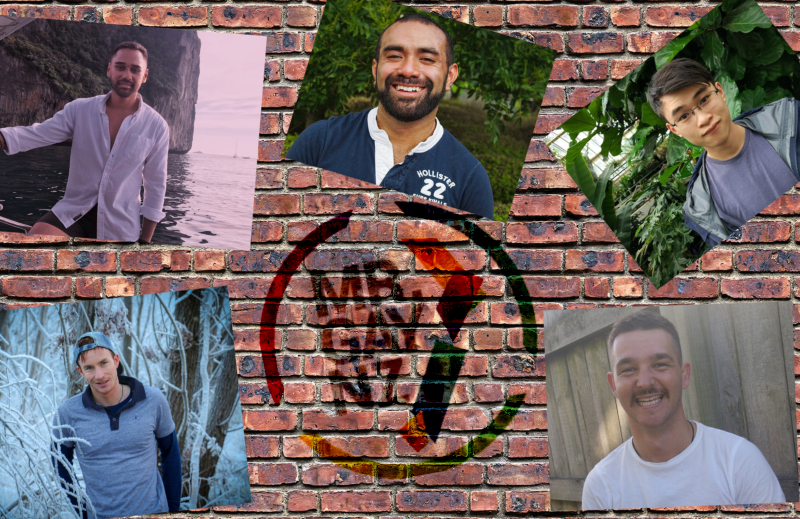 The search for the Next Mr. Gay New Zealand is well underway, with five Kiwis making it through to this year's finals.
The five Kiwis selected will complete a range of tasks including an opinion piece, a mentoring course (conducted by OutLINE) a written test, a charity fundraiser, and a formal interview, all before jumping onstage at the Ending HIV Big Gay out on Sunday the 10th of February 2019 at Auckland's Coyle Park.
Check out this year's fantastic finalist below! – Mr. Gay New Zealand is proudly supported by express Magazine, Ending HIV, OutLINE, and Gay Nation.
Lun Tan
From: Lincoln, Canterbury
Born: 15/07/1996
Occupation: Currently a Student at Lincoln University doing a Bachelor of Agricultural Science, while volunteering at Amnesty International NZ as a Christchurch Regional Organiser. Lun is also on the Lincoln university LGBT student associational group as the president of the board.
Many thoughts come to mind as I ask the question of why do I want to be Mr. Gay New Zealand. I was relieved that this wasn't a beauty contest of some random sort, but a platform to share our strength and mana.
I want to take this opportunity to show our community and to the people New Zealand the issues we still face, the difficulties we've triumphed, and what we as a community are currently proactively doing! I wanted to say "things I am most passionate about" then the next word is "hate!". What I really mean is I want to end this unnecessary turmoil and misunderstanding of each other which creates hate. Life to short for sure to not be filled with love and passion.
Short answer I want to use this platform to connect our community between us and to our whanau of Aotearoa. It's also something I don't usually do, so I'm throwing myself out there! Enjoying moments that are fabulous!
Samuel White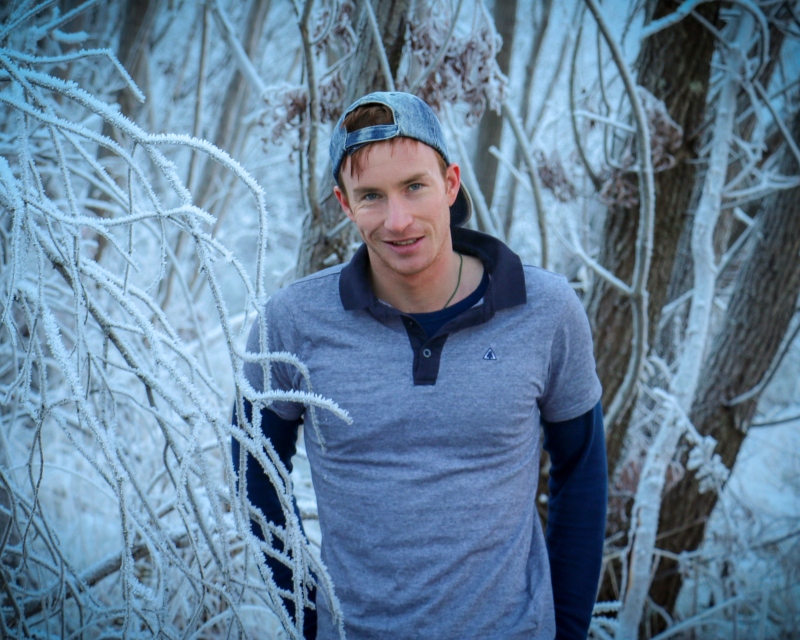 From: Dunedin, Otago
Born: 13/03/1991
Occupation: Online Media Adviser
I want to have a bigger role in being a leader within the LGBTQI community. Being Mr. Gay New Zealand is more than just a pageant. It is an opportunity to inspire and stand up for the rainbow community. I take huge pride in who I am and feel blessed to be part of the LGBTQI community. Prior to 2018, I was a journalist during which time I wrote a feature article focusing on homophobia in sport. I also briefly played for my local rugby team, where I hope I might have inspired or given courage to others like me who are or were afraid to take part in team sports and situations that make them feel uncomfortable.
I was hugely disappointed I could not make the finals of the competition last year (due to a cancelled flight). This year, I look forward to meeting with the other contestants. It is an honour just to take part.
I would love to have the title of Mr. Gay New Zealand so I can use it as a platform to bring awareness to and address LGBTQI issues, and be a strong role model for young gay, bisexual or questioning men and women – especially those in isolated, rural or small town areas. I want to show it does not matter where you come from or what your sexuality might be that defines you or what you can achieve, and we shouldn't let such things hold us back.
Nick Francis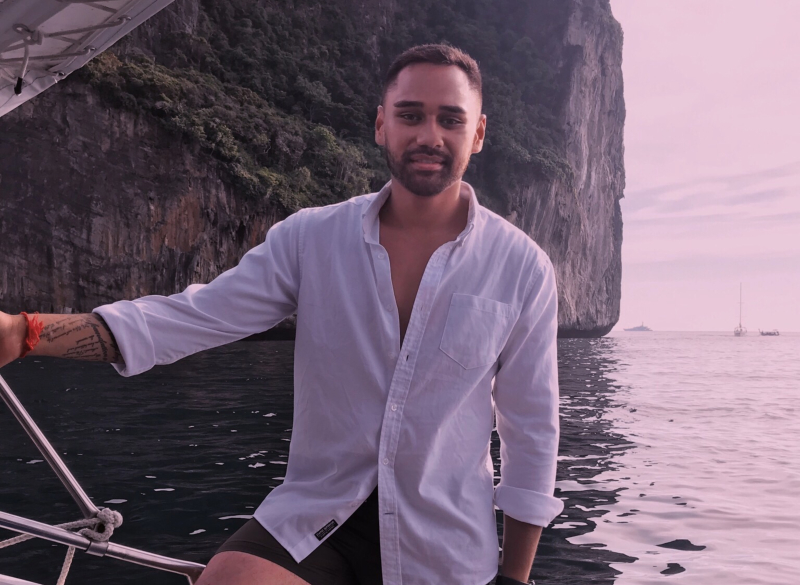 From: Taupaki, Auckland
Born: 15/07/1991
Occupation: Insurance Agent – Financial advisor (Assessing liabilities and insurance coverage)
I would be honoured to have the opportunity of being Mr. Gay New Zealand 2019. I believe I possess the values and Mana that is necessary of being a positive role model for the LGBTQ (Aiga/family). I feel that this role will enable me to speak, not only about my personal experiences but also allow me to act as a representative of our community.
I am a strong male influence who has a clear understanding of who I am. I will endeavour to educate, encourage and provide an inclusive society for my fellow brothers, sisters and Pacific peoples.
Being raised on a farm and in the islands has taught me the importance of humility, hard work, and love, while developing self-acceptance from a young age. I currently live in Auckland, which is home to the largest Polynesian population in the world. My experiences being an openly gay mixed/Pacific man, allows me to help provide guidance to those struggling with their identity and/or sexuality.
I would be excited to use the Mr. Gay New Zealand platform to help address some of the pressing issues faced by our community and be the leader of real change.
Lee Lucas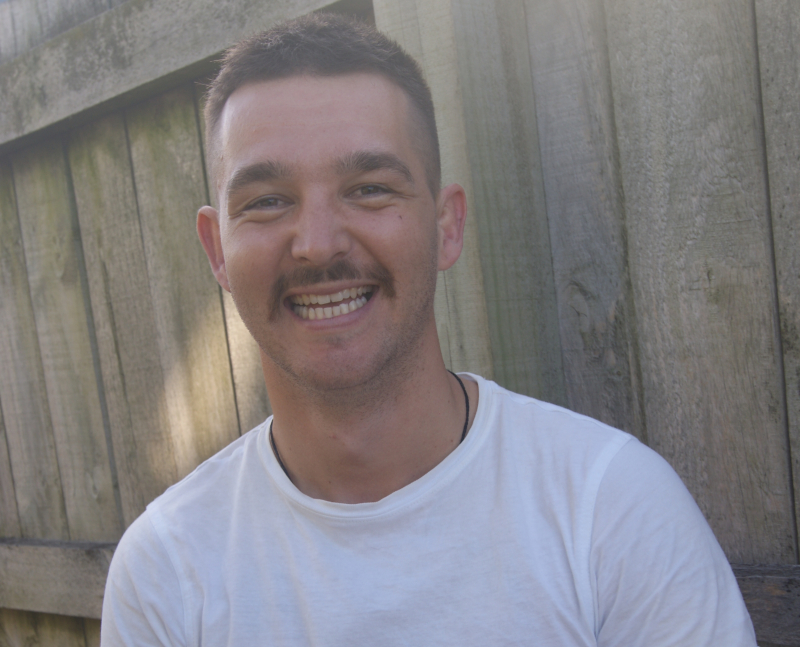 From: Papamoa, Tauranga
Born: 29/11/1988
Occupation: Probation Officer: helping to make our communities safer.
I am reminded every day by my rights and freedom in New Zealand how lucky I am. It inspires me not to be complacent with my freedom when in so many parts of the world I still could be prosecuted, tortured or killed for being who I am.
It's by no means an exaggeration, and having the opportunity to be Mr. Gay New Zealand together with my community we can be the voice for those who need to be heard in New Zealand and all over the world. I want to be an ambassador for change not only in New Zealand but throughout the world.
I am passionate about people and value the relationships we create that form the language that transforms our reality. We have a voice and so it should be used to improve the realities of those who need us most.
It would provide me with a platform to create new relationships to benefit the wellbeing of the LGBTQ+ community in Tauranga, Aotearoa and around the world. To inspire others not to be complacent, and to stand together as an international whanau that supports each other and has New Zealand lead the way.
I am very proactive in my community creating visibility for the LGBTQ+ community. Through BOPPRIDE we organise social events throughout the year such as our games night once a month in the Bay Of Plenty. This has brought us together and inspired others to be more proud and proactive in our community. It helped connect a team from the local LGBTQ+ community to organise the first major PRIDE in the Bay of Plenty, the Tauranga Moana Pride. Our event will take place on the 9th March 2019.
Being Mr. Gay New Zealand would contribute to my passion for change . Promote a language of love and ensure the wellbeing and mana in each and every one of us is treasured as it should be.
Josiah Pasikale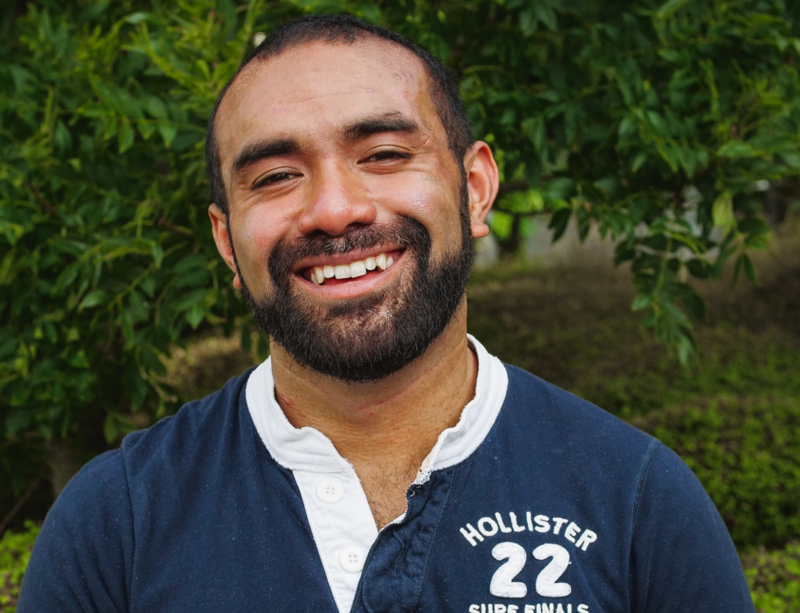 From: Wellington
Born: 03/12/1990
Occupation: Director and Strategy at Firetale, a digital content creation business Josiah founded.
As a Gay Male in New Zealand who came out 2 years ago, there are a few issues I've found to be of concern, specifically when it comes to being gay. Which has lead me to apply for Mr. Gay New Zealand 2019. My name is Josiah Pasikale, I am of Tokelaun, Fijian and Chinese descent. My mother is Fijian\Chinese and my dad is Tokelaun, I was born here in New Zealand.
I want to bring more awareness around healthy body image for gay men, education around religious groups that don't know how to handle homosexuality and making your dreams a reality despite your sexual identity.
Growing up in an all boy high school I was over-weight, covered in acne and eczema around my whole body. This hugely affected my self-confidence and one time I even heard my classmates call me ugly. Even when I came out, I was not considered sexy by other gay men and had countless comments body shaming me. I have worked hard on my fitness journey and self-confidence. Through my Instagram Motivate_Joe, I've been able to help and motivate other men and share the message "looks aren't everything". I want to break down and reposition what it looks like and feels like to be gay. I want all gay men in NZ to feel included and part of the gay community.
When I came out as Gay it was during my 2nd year of bible college. My church leaders said that they wanted to help me. So I was sent to a gay counselor to pray the gay away. It was a very interesting experience, I honestly thought it was something God had to heal. The counseling got to a point where they would ask me what type of porn I watched and whether it was straight or gay porn. If I said I watched straight porn, that was considered progress. I feel very strongly about educating religious practices that homosexuality needs to be treated with care and not ignorance, educate not discriminate.
I believe you should pursue your dreams no matter what your sexual identity may be. I am fortunate enough to run my own digital content creation business Firetale. It's a joy to work with a team of passionate creatives. Together we have achieved two awards. I've had work featured in Teen Vogue and also produced a giant billboard for the UN in Time Square, NYC. Through my business, I try to give exposure to other professionals and graduates looking to pursue the industry.
In summary, I want to make a positive tangible difference in the world and would do all that is within my power to motivate and empower those who are struggling with their identity.