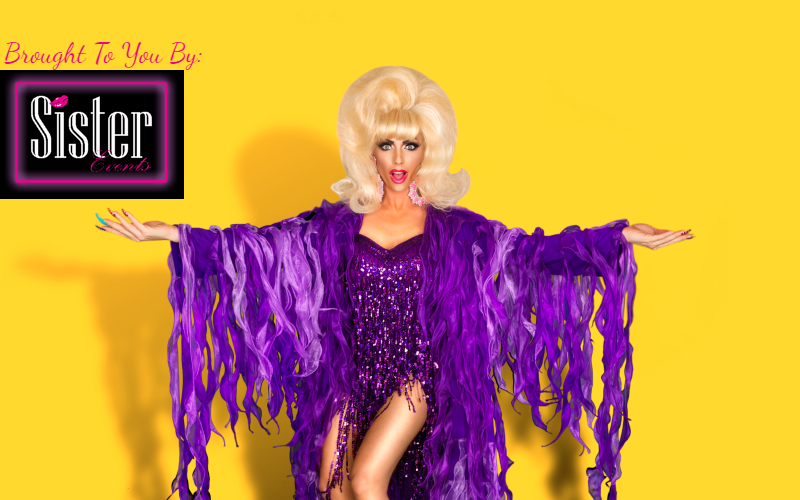 Keegan Elliot gives us the low down on all the happenings from Aotearoa's drag scene from local legends to the international stars descending to our shores.
Pride month was packed full of Queens from all over the world landing in NZ for some proud performances. There was an abundance of RuPaul's Drag Race alumni strutting our streets for the Work The World Tour. After a rough landing due to some lost luggage, the queens wowed us with glitter, glam and a whole lot of talent. Asia O'Hara proved to be a hostess with the moistest, Kameron Michael's gave us 'Cher' glamour and Detox paid tribute to the early '90s with performances inspired by George Michael and Mannequin! After the show, the Queens even came to Family Bar to support our local girls!
Allstars 3 winner Trixie Mattel also brought her two-hour one-woman show Skinny Legend to Auckland. Paced with dark humour this enjoyable mix of stand-up and folk tunes was not for the faint-hearted! As Trixie said, if you didn't enjoy it, she already has your money anyway!
---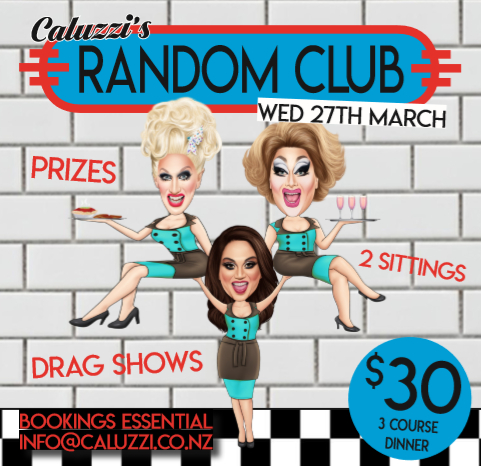 ---
This month is Wellington Pride. Be sure to check out Biohazard: A Hyper-Queen Drag Show on Friday 15 March, an art-form that sees those who identify as female or non-binary performing as drag queens. The following day, the Out in the Park 2019 After Party will host Aja from Rupaul's Drag Race Season 9 and Allstars 4 for her first and only NZ performance, alongside a massive line up of local drag kings and queens!
In Auckland, Kita and Anita's Drag Wars returns to Phoenix Cabaret on 29 March. Theme? Straight outta the '90s yo! The competition will see 8-10 performers battle it out to win cash, prizes and entry into Drag Wars Allstars in November. The winner is chosen entirely by the audience so your vote matters! The night is hosted by comedy queen duo Kita Mean and Anita Wigl'It, who will be returning to our screens for the second season of House of Drag soon!
Mark Tuesday 2 July on your calendars because it's raining men (in dresses, wigs and heels) at Dragfest with RPDR stars Alyssa Edwards, Jasmine Masters, Latrice Royale, Manila Luzon, Monet X Change and Trinity The Tuck all performing at Auckland's Logan Campbell Centre.
Finally, don't miss the return of Caluzzi's Random Club (essentially 'gay night') on Wednesday 27 March offering $30 for three courses – get in quick!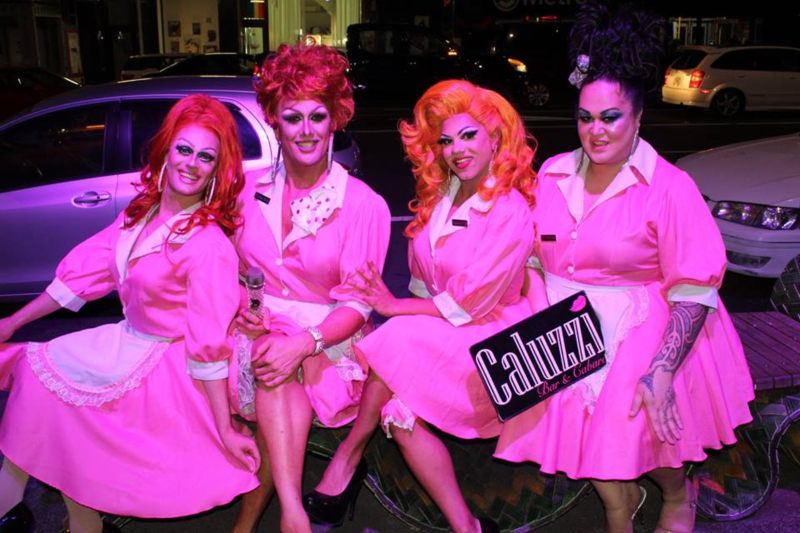 The express Drag page is proudly brought to you by Sister Events