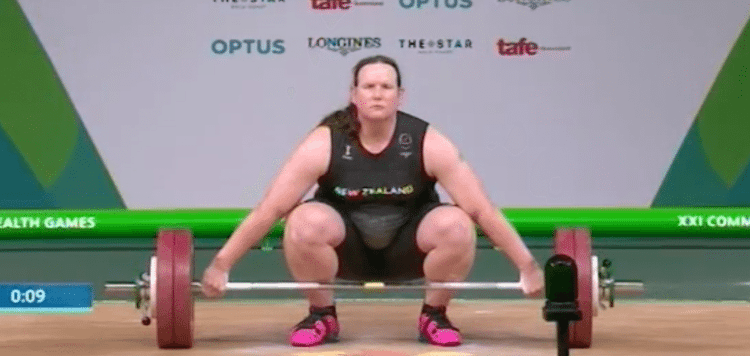 Garner thinks the weightlifter should not be able to compete in the women's category at the Arafura Games, despite meeting all sporting criteria.
TV3 's AM Show host Duncan Garner has come out against the right of Laurel Hubbard to compete in the women's category of weightlifting competitions.
Hubbard has attracted controversy from some commentators like Garner, who says the Trans athlete has an unfair advantage as she previously competed as a man. Hubbard transitioned in her 30's, prior to that she competed in the male category of completions.
Hubbard's position was defended by the NZ Olympic committee just prior to Hubbard going to the Commonwealth Games in April of last year.
Speaking just prior to the games, CEO Kereyn Smith said: "She meets all CGF, IF, NZOC and OWNZ criteria for selection and participation, and is within the IOC Guidelines that have been designed to balance an individual's right to compete, while ensuring a fair field of play."
Talking to the Guardian, Commonwealth Games Federation chief executive, David Grevemberg, also backed Hubbard, stating: ""I hope all New Zealanders … would get behind one of their athletes that has gone through the pathway to achieve greatness, and within the rules of the sport."
On Wednesday's show, Garner questioned whether Hubbard's previous place in the men's competition gave Hubbard an unfair advantage. "If you're born a man, you can't compete in the woman's [section], I just can't see how," Garner said.
The show's sports presenter Mark Richardson said he viewed the situation as difficult but ultimately concluded he agreed with Garner.
"I tend to be a little on your side, I believe that there would have been substantial gains made.
"If the scientists can prove that you lose all the gains, be they technical, be they everything that you were able [to do] in the early years when you were a man. [If] all those are gone by the time you become a female and you're starting on a level playing field, then I have absolutely no issue with it."
Hubbard has been out of competition since suffering a near career ending injury at last year's Commonwealth Games. She will return to competition at the Arafura Games in Darwin from April 26 to May 4.
Kirsti Miller, a transgender activist, dual-international athlete and educator, tells the Guardian she hopes, "Laurel's given some hope to some young trans kid sitting around the world."