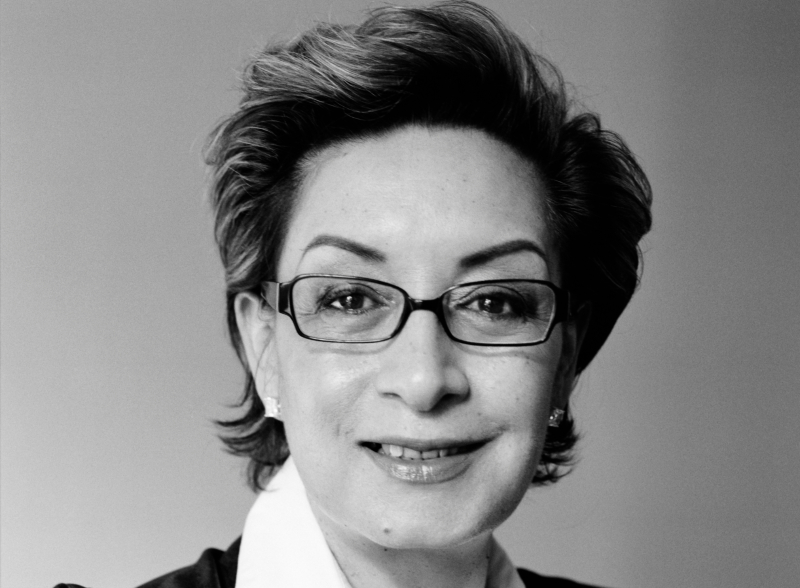 Levi Joule talks to kiwi legend and rainbow trailblazer Georgina Beyer
Over the past decade, the world's first Transsexual MP (a 'controversial' term which we will get to later) has had dozens of articles written about her health and financial struggles suggesting Beyer's days as a celebrity and LGBT trailblazer were long behind her.
Fresh back from addressing the Oxford Union, becoming the first Maori to ever do so, it is clear that Georgina Beyer is not going anywhere. Nor is she going to shut up voicing her opinion anytime soon.
Beyer doesn't mince her words. Not in relation to what she thinks about people or how she views herself. There is a refreshingly raw honesty about her.
Right at the start of the interview, Beyer makes her first perhaps controversial remarks proudly stating she views herself as a transsexual "even though it's fallen out of favour with what it is acceptable to call ourselves now, fuck me!"
Beyer says in no uncertain terms she was will never apologise for using the term.
"Whoever invented the term Transgender really opened up a Pandora's box and now it's a term that's meant to now include everything on the gender continuum I presume."
"So when I use terms like transsexual, I'm told it's very 'UnPC' to use around members of the Trans community and so on, well fuck you! Get over yourself."
Beyer most recently entered the fray following Auckland Pride's decision to ban uniformed police from participating in this year's parade which she labelled as 'destructive' at the time saying, "I couldn't be more disappointed in the Auckland Pride board decision. We have built bridges with people in authority over the last 30 years. We can't wallow in our own victimhood forever. We have to move forward, and this type of decision is destructive."
Beyer doesn't shy away from those words despite the criticism she received from supporters of the ban.
Speaking to express, Beyer says that while she believes it is important for a range of voices to be heard, those with experience such as herself should not be dismissed as they were during the debate.
She says she thinks the ban ultimately destroyed the festival. "What is the result of the actual pride board decision? Nothing but destruction. What was the point?"
The parade down Ponsonby road was subsequently cancelled.
Beyer's opposition drew sharp criticism from board member Phylesha Brown-Action who took to Facebook to dismiss Beyer's opposition to the ban. Brown-Action said the world's first Transgender MP had "done nothing other than peacock" for Trans people and was "blinded by middle class and privileged white folk."
The world's first Transsexual MP outright rejects that criticism, however. "What privilege? Because I have a profile? I spent 30 years as a scrubber on the street before I got somewhere! If I'm in a position of privilege, it's because I fucking earned it."
Georgina Beyer's life is of course far from privileged. Born in 1957 as George, she knew from a young age that she was meant to be a woman and began dressing up in her Mum's lace tablecloths and dance around when her parents were out of the house.
What followed over the next 30 years was a life living as a woman, time spent in Wellington and Sydney working as a prostitute and of course her foray into both local and national politics.
Beyer was first elected to Parliament in 1999 after beating the National party candidate Paul Henry (of television fame) in the seat of Wairarapa.
The election of a transsexual female Labour candidate was a shock to the political establishment and every political commentator in the country, but not to Beyer. She had previously served as a counsellor and later Mayor of the district and said it was during that time that the Wairarapa had gotten the chance to see just how dedicated she was to her local community.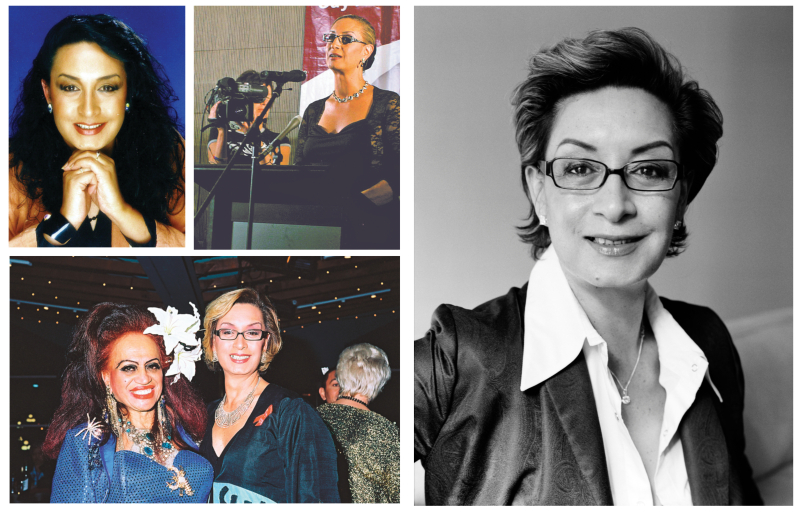 "They put aside the sideshow of 'tranny this, tranny that' and saw real value in me."
Regardless, Beyer's 1999 victory was dismissed as 'a fluke', until she was re-elected in 2002 with an increased majority.
Despite never rising to ministerial rank, Beyer achieved more as a backbench MP during her 8 years in Parliament than many ministers did. She was instrumental in the passage of prostitution law reform and Civil Unions in 2004 – two pieces of legislation she stands by, despite criticism from some feminists for the former.
Beyer left Parliament in 2007, having served the majority of a third term out as a list only MP. What came next was a period of personal turbulence which involved severe financial hardship and a diagnosis of chronic kidney disease.
In 2014 she would re-enter politics and the national spotlight, running in the Maori electorate of Te Tai Tonga for the Mana party.
It was seen as a bit of an odd decision. So Why did she run? "Oh, a favour for Hone Harawira" Beyer states matter of factly.
Beyer explains that she didn't think there was any chance of winning "so the campaign would basically just be a fun trip travelling around the South Island."
All hell would break loose though when she decided to tell New Zealand exactly what she thought about her boss's new alliance with Kim Dot Com's Internet Party. The Internet Mana party imploded in the days following Beyer's remarks and failed to win a single seat at the 2014 election.
Beyer says that would most likely be the last time she ran. While she won't completely rule out a return to politics, she says the answer now is "probably not."
That obviously hasn't stopped her from speaking out on the Auckland Pride parade and other LGBT specific issues.
On the now deferred Transgender self ID bill, Beyer offers her support but says some of the concerns of women's groups are legitimate. "Of course, there was going to be a certain reaction from some women," but she refuses to label them as 'TERFS' (Trans Exclusionary Radical Feminists). "I think that term is derogatory, I prefer not to use it. I don't think that's the way to go about it, it's adversarial and that's not good. It's not a good platform on which to start intelligent debate and discussion."
"Some of the concerns they are raising I am concerned about also."
Beyer also criticises the current state of Trans activism, offering her own advice on how the movement needs to change. "So many of the current Trans activists aren't prepared to listen and to actually have debate without getting all dramatic."
"We have made progress (in the area of Trans rights) let's honour that. Yes, there are things to be done, let's carry on and persevere with that. But let's be patient, let's be diligent and let's be respectful."
"We talk about our rainbow community being diverse and inclusive and now that is being shaken in some forms from sectors of our own community and we need to be weary of it. No longer can we be as complacent as we have been about it in recent times."
Beyer acknowledges some of her views may cause outrage and she says that she is often told, "to shut up and go away."
There is no chance of that happening. "I'll tell you one thing, you tell me to shut up and go away and I'll scream even louder."
While her days in politics may be over, it is clear that Georgina Beyer is going nowhere – nor will she be silenced.
On Monday 15 March it was announced that Beyer was a Guardianship member of the new Rainbow Pride Auckland group who hope to return the Auckland Pride Parade in 2020.