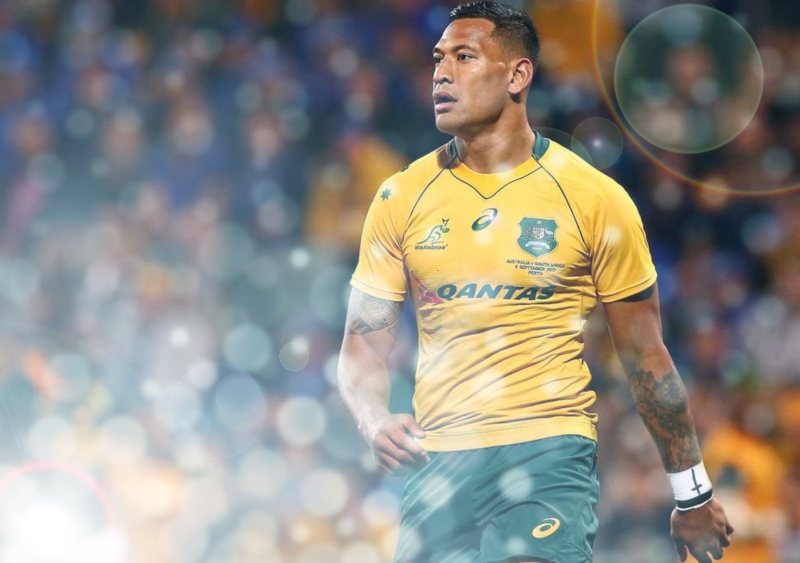 A three-person independent panel took only a matter of hours before reaching a decision.
Israel Folau has been found guilty of breaching his employment contract with Rugby Australia following the star fullback's homophobic Instagram post last month.
The three-day hearing finished late Tuesday afternoon, with the panel handing down their decision this evening.
With the volume of testimony and the lengthy hearing time, It was expected the decision would take days, instead the panel took only a matter of hours to reach a verdict.
Folau was found to have been in high-level breach of Rugby Australia's code of conduct.
Despite the guilty verdict, no sanction has yet to be handed down,
The high-level breach is the only level that allows termination of contract.
Rugby Australia tonight released a statement on the matter.
"The panel has today provided a judgment that Israel Folau committed a high-level breach of the Professional Players' Code of Conduct with his social media posts on April 10, 2019," the statement read.
"The panel will now take further written submissions from the parties to consider the matter of sanction.
"A further update with be provided after the panel delivers its decision on sanction."
Folau had previously rejected a $1 million offer to walk away from Australian rugby last week, deciding he would fight to save his four-year deal, which is reportedly worth $1 million per season.