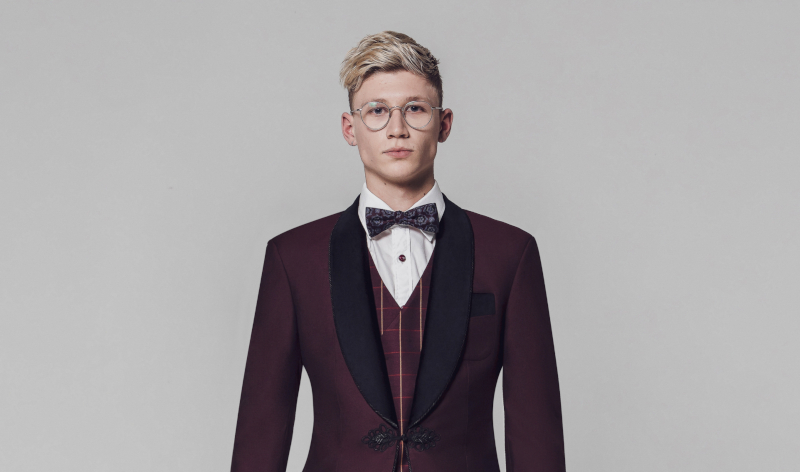 At just 20 years young Model Zac Macfarlane has a portfolio which reads like a who's who of fashion. Belinda Nash uncovers his passion for embracing the unexpected.
He's represented high end local and global brands on runways and shoots including Calvin Klein, Hugo Boss, Tom Ford, Devonchè, Federation, Not For You, Salasi, Superdry, Bailey Nelson and Oliver Spencer.
Macfarlane's style story began in Beachlands, Auckland where growing up he wasn't afraid to wield his scissors and sewing kit to tailor his own clothing.
"In my early teens, I found my best medium of self-expression was through how I dressed and composed myself. I love the idea of weird and am a firm believer of 'just try'," he says, adding that "My personal style is an ever-evolving process, and no day is the same."
While puffa jackets are a firm "no!" in Macfarlane's wardrobe, suits are an exciting, everchanging staple, especially ones he designed himself.
"I love to dress up and look the part, so whenever I get the chance to put on a suit, I do! It's so empowering about putting on something that's made for you. I'm already a confident person but when I wear a suit I've made for myself, I feel unstoppable."
While his label Boda (created five years ago) is currently in hibernation ("it was the right thing, at the wrong time"), Macfarlane keeps his hand in fashion design and was recently creative director for Devonchè.
He says two New Zealand designers he admires right now stand out for their bold reinterpretation of everyday clothing.
"Courtney Pellow has amazing, locally handmade garments, and Caleb M. Barnett is incredibly talented with his garment art, homemade design and DIYs."
Macfarlane's design aesthetic extends beyond fabric. Underneath his bespoke collection of blazers and suits he has around 75 hours of ink on arms, legs and back, each with interconnected meaning to him and his life story.
"I got my first tattoo when I was 14. Probably a little young looking back, but it has meaning. All my tattoos have meaning. I wouldn't mark my body permanently if I couldn't connect with them one way or another.
"I love fine line detailing; my whole left leg is Japanese themed. For the majority of my ink, I go to my friend Mike Shaw based at College Hill Tattoo."
When asked for his winter style tips, Macfarlane's answer is clear: embrace the new.
"Don't be shy, get out of your comfort zone and try on something new and exciting."
Macfarlane adds that creating an inspired look every day is what gives him the biggest thrill.
"An intentional mismatch is going to get most heads turning. But nothing, in particular, excites me when thinking about trends around the corner. I like to take things day by day and let my creative mind on that day take charge."
He urges that rather than follow trends wholesale, take the time to discover what works on you.
"I try to wear something other than what everyone else is wearing. I like to mix and match. But everyone has the freedom to dress however they please. The way I see it, dress differently and be the odd one out and get all the attention," he laughs.