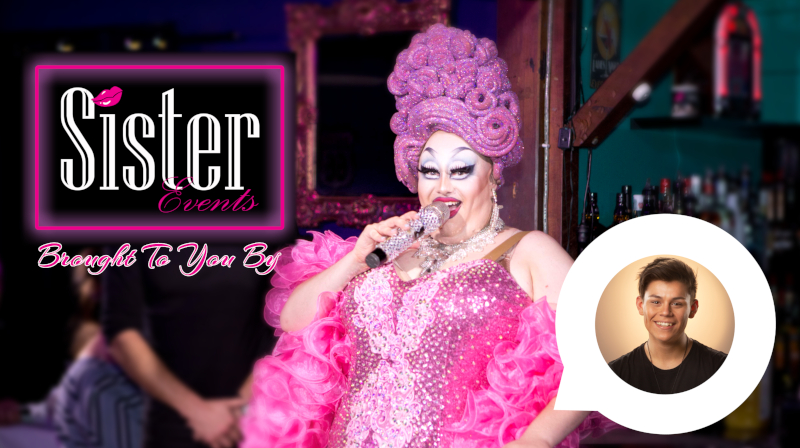 Keegan Elliot takes us through a month's worth of sexy space cadets, high-school (death) dropouts and wintery wonders!
Up in Auckland: The Party Monster is out on 1 June, as Phoenix Entertainment is transformed into a classic rave with a cult twist. Hugo Grrrl has requested we all 'pull out that dusty pair of platforms, 'werq' the room and head underground' for a killer night. Literally! Doors open at 9 pm.
On Saturday 8 June, Vulcan Lane's Cassette Nine hosts Newsflash, a burlesque variety show (from 6.30pm) featuring drag and queer performers including Trillian, Michelle Kasey, Monty Montgomery, Misguided Gem, Misty Enchante and Simone V.
On Wednesday 26 June, the only place to be eating dinner is at one of the sittings (6 pm and 8 pm) of Caluzzi's famed Random Club! You will be treated to three courses plus shows and prizes for just $30! Bookings are always essential through info@caluzzi.co.nz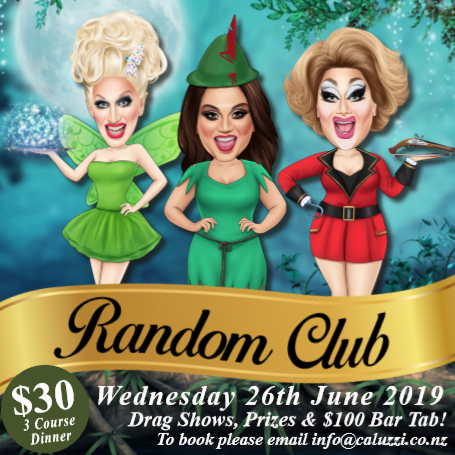 Kita and Anita's Drag Wars returns on Friday 28 June – with an out of this world theme – Sluts in Space! A bevvy of fabulous up and coming drag performers will battle it out for some stunning prizes and all the drag dollars they can grab! Tickets are $20. Doors open at 8 pm.
Did you know, everybody interesting is gay?! Ms Wednesday Blaiselle does! She will be taking to the stage at Pheonix Entertainment! It will be a musical night of queer questioning, underscored by original music and lyrics from Jason Smith. 100% of the profit will be donated to the New Zealand AIDS Foundation/Ending HIV. Doors open 29 June at 7.30pm!
In Wellington, get excited for a Pram-Tastic drag show as The Babysitters Club present 'A Drag Show Starring Young Performers'! This event exclusive to Wellington High School will be worth ditching your homework for! Under-18 queens, kid kings and everything tween and in between! Seating is not allocated so make sure to arrive early to nab a good vantage point. Doors open one hour before show time at 7 pm!
Winter is coming to Christchurch! No, Game of Thrones is done! I'm talking about drag variety show, Winter Wonderland – a brisk evening of hot local talent! Wear your finest winter coat to Halo on Wharenui Rd, as there are spot prizes for best dressed!
express' Drag column was proudly brought to you by our friends at Sister Events!