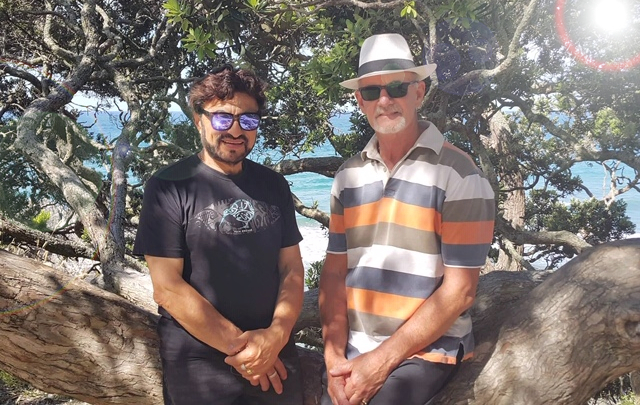 Northland couple Giovanni and John share their experience of fostering children.
What inspired you to start fostering?
We went into fostering as we believe we have the skills to make a difference for children that have been disadvantaged in their lives. We believe we have a home and lifestyle that children would be happy and cared for in an inclusive and loving way.
How many children have you fostered now?
We have been fostering close to two years now. We have fostered a brother and sister for these two years, and also provided respite care for four other children during weekends and holiday periods.
What have been some of the most challenging situations fostering has put you in?
Some of the challenges earlier on when we received the children have been to do with issues related to lying and blaming each other to protect themselves, fighting, taking things that are not theirs to satisfy a lack of personal possessions, and dealing with the question of when are we going to be moved again… Two years on, these issues have stopped and we have happy and settled children, doing well at school and enjoying life in our family.
What has been most rewarding about fostering?
The rewards of fostering our two children are having happy children in our home, seeing them laugh and enjoy life, learning to be in our extended families for weddings, birthdays, Christmas, knowing they are accepted by all.
One of our precious memories is when we took them on their first aeroplane trip to go to Wellington, and the fabulous look of delight on their faces when the jet took off into the sky, it was magic. Giving them these experiences makes it all worthwhile.
Tell us a bit about the fostering training you have received?
We received extensive training to become foster parents. It began with a weekend of information, to see if Key Assets felt we may be suitable. We then had extensive interviews about our life. It was challenging and informative and then we were interviewed by a panel for them to make a final decision. We have regular training in workshops, meetings and support groups. We have extensive training on trauma to be able to support our children.
What advice would you offer to our readers who are considering fostering?
We would say to others considering fostering, that you need to be aware that looking after foster children is not the same as looking after your own, because of the trauma they have experienced in their lives. You need to be tolerant and caring, have patience and be able to love someone else's child. It is a rewarding, life-changing experience, well worth considering.
For more information on fostering visit iwanttofoster.co.nz or call 0800 525 437.