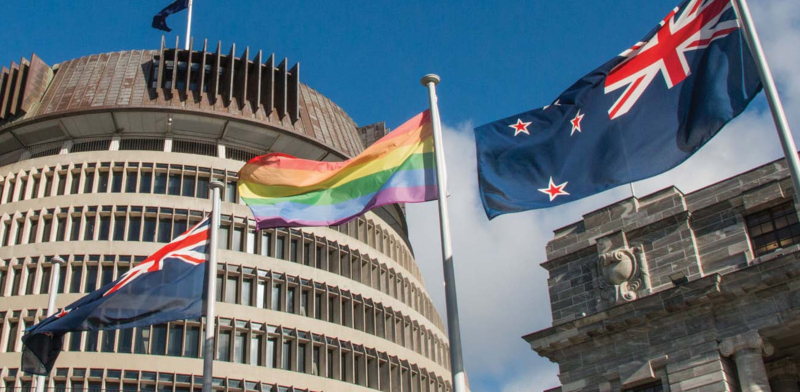 The Rainbow wing of the New Zealand Labour Party has questioned the NZ Herald's online poll on gay rights.
Rainbow Labour is calling into question a series of online poll questions posted by the NZ Herald's which ask readers if they support gay rights.
The polls have been posted on the NZ Herald website and ask readers whether they support gay rights and if "the country has become too politically correct"
Rainbow Labour says the polls are "unacceptable."
In a Facebook post, the LGBTI wing of the Labour Party said "asking if readers support the rights of the rainbow community, and using photos of a well-known opponent as a backdrop – essentially turning the question into a 'whose side are you on'.
"The human rights of New Zealanders are not a poll question."
Rainbow Labour stopped short of calling for the poll to be removed but said that "we encourage NZME to promote stories of the traits the majority of New Zealanders are embracing, such as diversity, inclusion and manaakitanga, more than stories of those who choose to row upstream."
The polls were posted in relation to the ongoing controversy surrounding Israel Folau having his contract with Rugby Australia terminated after posting a series of anti-gay posts on social media.
Folau is now taking Rugby Australia to the Supreme Court to challenge the termination of his multi-million dollar contract, claiming his freedom of speech was violated.