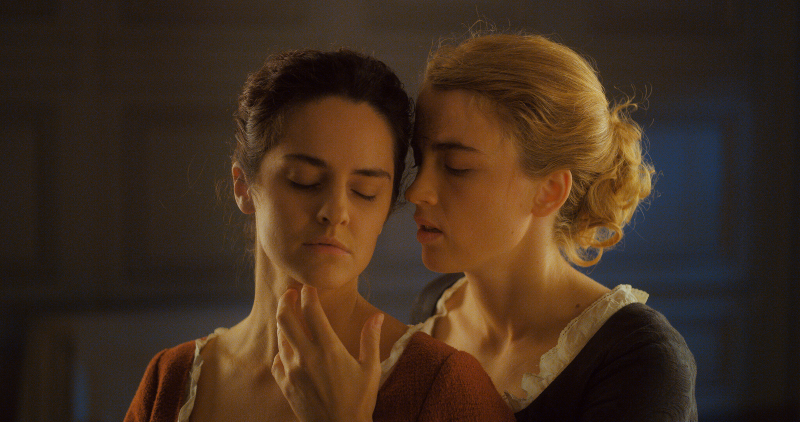 Whether you're looking to please the girl-on-girl romantic, the closeted pansexual, the sleazy sadist, the fashion-obsessed reality binger or the film-geek who loves a campy-bomb; express has you covered with our top five picks of the New Zealand International Film Festival.
1| Portrait of a Lady on Fire
Winner of Best Screenplay and the Queer Palm at Cannes, Portrait of a Lady on Fire is a striking 18th-century tale of romantic obsession burns bright with female desire. Between Water Lillies, Tomboy and Girlhood, outstanding French director Céline Sciamma has explored notions of gender and identity, especially for adolescent or younger girls, through a distinctively female prism. As diverse as her films have been, all of which have screened at NZIFF, none prefigured her ravishing and bewitching Portrait of a Lady on Fire, considered by many as the best film in competition at Cannes.
2| Port Authority
Debuting writer-director Danielle Lessovitz weaves a boy-meets-trans girl romance about identity and belonging around the New York underground ballroom scene. Fresh off the bus from Pittsburgh, Paul (McCaul Lombardi) meets Wye (Leyna Bloom) a beautiful transgender dancer. Soon he has to cope with feelings of worthlessness and self-loathing that run alongside his almost ecstatic sense of romance. Executive produced by Martin Scorsese.
3| Knife+Heart
A third-rate porn producer's most ambitious film yet may also be her most costly in this murderously kitschy homage to Giallo, Grand Guignol and old school slasher movies.1079. Giallo. Dildo Daggers. Cruising. Neon. Leather. Slasher. Voyeurism. Vanessa Paradis. Dark. Humour. If these words don't compel you to dive headfirst into Yann Gonzalez's mesmerising French psychodrama, this festival has plenty of safer options. If they trigger you into action, then be prepared to strap one on and strap yourself in for a wild ride through a netherworld of sex and sin. Opening with an arresting murder scene in a Parisian gay bar, and from then on rarely letting up, this beautifully skeezy ode to the pre-AIDS lifestyle is a glorious evocation of pulpy whodunnits.
4| Celebration: Yves Saint Laurent (Documentary)
A poignant, intimate portrait of Yves Saint Laurent in his twilight years takes us behind the scenes of the fabled fashion house and of the couturier's complex relationship with business partner Pierre Bergé.
Shot over two years between 1998 and 2001, just before Yves Saint Laurent retired from the world of fashion, this poignant, intimate film, shaped from a mere 18 hours of footage, captures the great couturier creating his last collection. Saint Laurent is presented in two different lights, alternating between colour and monochromatic film. In black and white, we see his legendary talent, in colour for the behind the scenes reality of a physically diminished and jittery figure whose reign was coming to an end.
5| You Don't Nomi (Documentary)
A Razzie award record holder, Showgirls' tale of Nomi, a sassy small-town gal who goes to Vegas to become a star, was pure 90s. It was an era of peak-machismo, which saw Verhoeven and writer Joe Eszterhas on a hot streak after the sleazy success of Basic Instinct. When Showgirls tanked, the men got off with a mild drubbing, while the film's star, Elizabeth Berkley, took the full brunt of its commercial and critical failure. Documentary, You Don't Nomi is a shameless celebration Showgirls that explores the film's complicated afterlife, from disastrous release to cult adoration and extraordinary redemption.
---
The New Zealand International Film Festival is on in Auckland from Thursday 18 July to Sunday 4 August and in Wellington from Friday 26 July to Sunday 11 August.
Full programme at www.nziff.co.nz