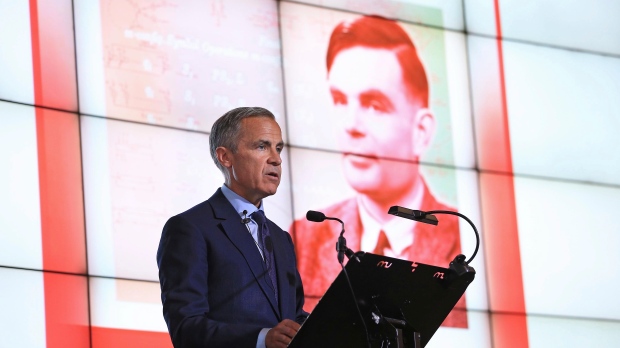 Alan Turing, the gay British mathematics genius who helped defeat Nazi Germany in the Second World War, will once again make history as the first openly LGBTI person to be featured on a Banknote.
The Bank of England made the announcement that Turing would become the face of the new £50 note, during a press conference in which the Bank of England Governor, Mark Carney, also unveiled the imagery depicting Turing and his work that will be used for the note, expected to enter circulation by the end of 2021.
Turing was chosen to represent the field of science and mathematics following a Banknote Character Advisory Committee that received 227,299 public nominations, covering 989 eligible people.
"Alan Turing was an outstanding mathematician whose work has had an enormous impact on how we live today," said Carney.
"As the father of computer science and artificial intelligence, as well as war hero, Alan Turing's contributions were far-ranging and path-breaking. Turing is a giant on whose shoulders so many now stand."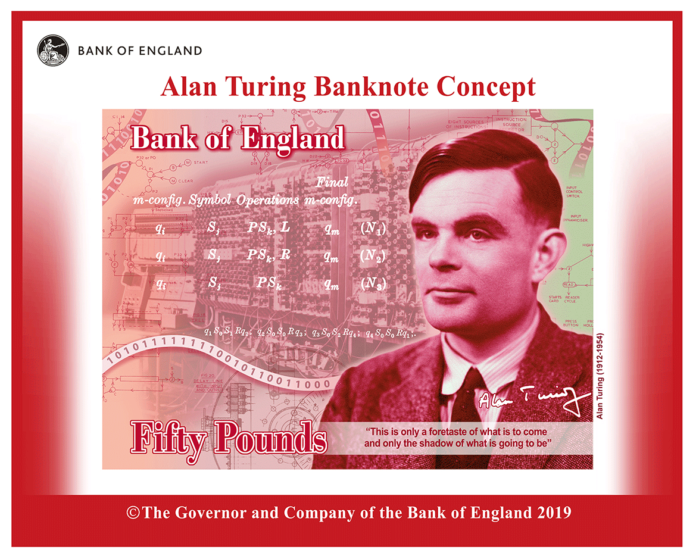 British LGBTI activist Peter Tatchell has welcomed the news saying that "This is a much-deserved accolade for one of the greatest minds of the twentieth century."
"Turing's Enigma code-breaking helped defeat the Nazis and thereby shortened the Second World War, saving millions of lives. As a pioneer of computing science, his theories laid the foundation of the modern world, including everything from the internet and email to mobile phones, space exploration and life-saving medical technologies," Tatchell added.
Alan Turing was prosecuted in 1952 for homosexuality and was given the choice of imprisonment or chemical castration. Turing chose to undergo chemical castration and underwent forced oestrogen hormone injection treatment for a year before he sadly committed suicide from cyanide poisoning at just 41-years of age.
In 2013, Turing was finally granted a posthumous royal pardon by the Queen after almost 60 years since his tragic suicide.
Following Turing's royal pardon in 2013, around 65,000 men were pardoned by the UK government in 2017.
Alan Turning was also named the most iconic figure of the last century in the BBC series Icons: The Greatest Person Of The 20th Century.