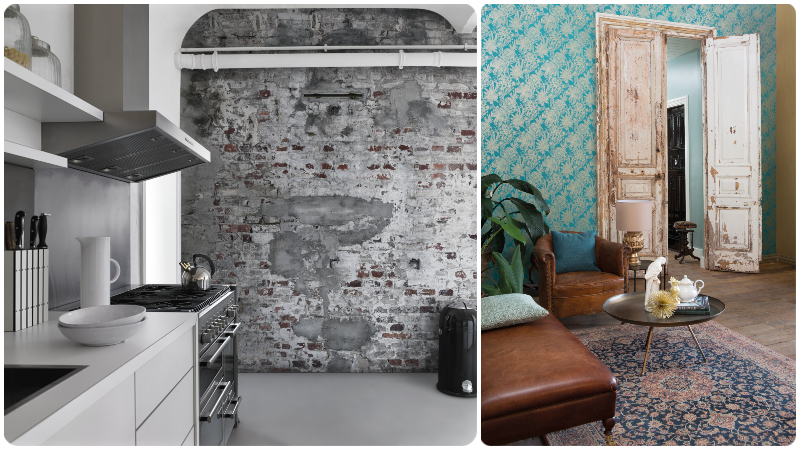 Is it time to freshen up your home's interior? The latest colour trends are an easy way to get new ideas and inspiration and this seasons it's all about tone, timber and talking points!
Tone on tone
While neutral colours are still popular, there is a trend to using more variations of a colour to avoid a bland colour scheme. 
This started as just single variations of one colour, such as full-strength Resene Black White for the walls, quarter strength for the ceiling and double strength for the walls.  The look is now going deeper and starting with the darkest colour, then adding lighter variations of that hue, such as dark grey walls, lighter trims and lighter floor colours, then adding a few pops of colour in accessories such as cushions, throws and artworks. It's an easy look to replicate and allows you to use a range of tones to get just the right depth of colour in your room.
---
For the love of timber
Timber has been increasingly coming indoors and helps connects us to nature.  Rather than painting over it, the latest trends are to clear finish timber, in products such as Resene Aquaclear Natural, to protect the timber and keep a natural sheen.  Or use Resene Colorwood stain to rejuvenate or enhance the colour before clear finishing. 
From feature areas to flooring, timber brings a sense of relaxed, craft vibe into a home.
---
Talking points
Wallpaper features are continuing to be popular with a fresh line-up of designs to choose from.  Styles range from faux finishes through to quirky conversational pieces that bring a sense of energy and life.  Collections like the Resene Portobello Wallpaper Collection use fun designs in sophisticated colourways to work well in a wide range of homes and add a little levity to otherwise serious spaces. Interesting wallpapers are an instant conversation starter and the perfect way to express your personality on your walls.
When it comes to trends, don't just choose a colour or wallpaper because it is trendy. Make sure you love it too. Always pick and choose the ones that suit your own tastes and lifestyle. You don't need to completely redo everything – like you would bring in a new jacket or scarf to freshen up your wardrobe, so too can you accent your home with new trends colours and wallpapers to give your home a fresh new look.

---
For more inspiration on fresh trends, see the latest looks on the Resene website, www.resene.co.nz/latestlooks and visit your Resene ColorShop.