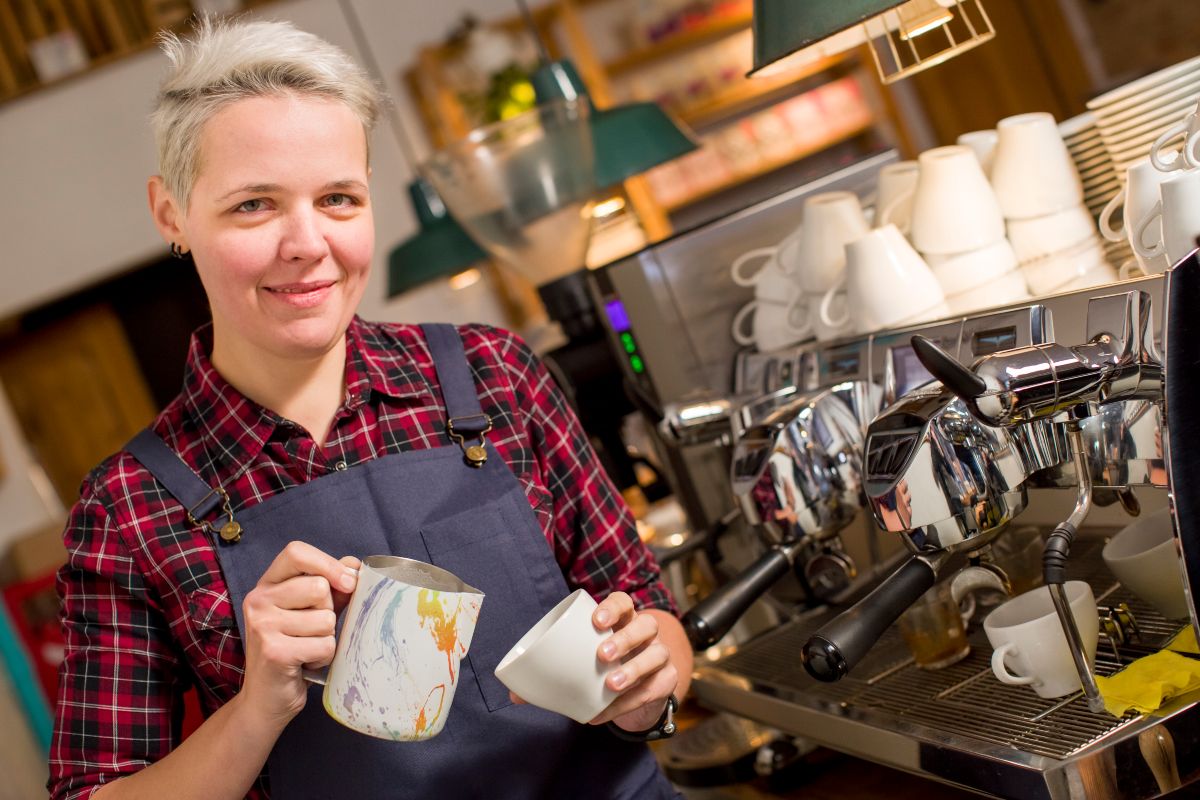 2018 World Barista champ Aga Rojewska lands in Auckland this month to showcase her talents at an exclusive barista masterclass, and a demonstration for coffee fans at The Chocolate and Coffee Show.
While she "barely remembers" winning in a night of high emotion, Rojewska became the first woman in nearly 20 years of the competition to take home the win.
"It is very nice to see that a woman winning the competition wasn't an accident and that women are strong on the coffee stage now," says Rojewska. "In Poland, we are a very young coffee country, but we are learning and we are eager to develop on both sides – baristas and customers – and that is what makes us unique."
Considered a rockstar in the barista world, Rojewska holds incredible clout in the global coffee industry. She stands out for her specialist talent in latté art thanks to intimately understanding the science behind what it takes to prepare and truly master the perfect coffee.
Rojewska has farewelled her wife to travel on her Baristas For Baristas tour Down Under this October to celebrate New Zealand joining the Australian online community baristasforbaristas.com. The hub was created by Almond Breeze in response to a barista career now the tenth fastest-growing career in Australia with data suggesting it's a rapidly growing career choice in New Zealand too.
The trans-Tasman community is the one-stop-shop for the Australasian coffee industry to elevate its baristas to be the best in the world as well as safeguard their career futures. It's packed full of events, job listings, specialist training and insider coffee industry news as well as business mentorship for baristas to start their own café.
Rojewska is here to celebrate the BaristasforBaristas launch into New Zealand and encourage baristas, café owners, managers and coffee industry people to sign up during October and November and be in the draw to WIN $1000 cash.
After stops in Sydney and Melbourne, where she judges the Almond Breeze Barista Blend Breezey Masters latté art competition, Rojewska lands in Auckland. Here she presents an exclusive barista masterclass in New Zealand's café capital Ponsonby hosted by Almond Breeze NZ where she'll share her knowledge and expert tips on competing as a world-class barista.
On Saturday 5 October, Rojewska demonstrates her skills in the Demonstration Kitchen at The Chocolate and Coffee Show at 10am at The Cloud on Auckland's waterfront.
Rojewska is a fan of Barista Blend almond milk, which was crafted by Almond Breeze's expert blenders alongside Australia's top baristas and contains five times less sugar than other almond milks. She adds that it's perfect for flat white and latté art.
"It behaves exactly like regular milk when it comes to latté art. You can steam it the same way and get similar results."
Of her craft and the flourishing coffee industry globally – and New Zealand and Australia in particular – Rojewska says if customers are seeking high-quality coffee, cafés need to provide it.
"In that way, it is a constant race to better and better the quality of products," she says.
And while Rojewska reckons a robot could probably make more consistent and better coffee than her, she's not afraid of it taking her job any time soon.
"Robots have to be programmed by humans, and humans make a lot of mistakes," she laughs, "so our job is safe, but it's just in a different way."