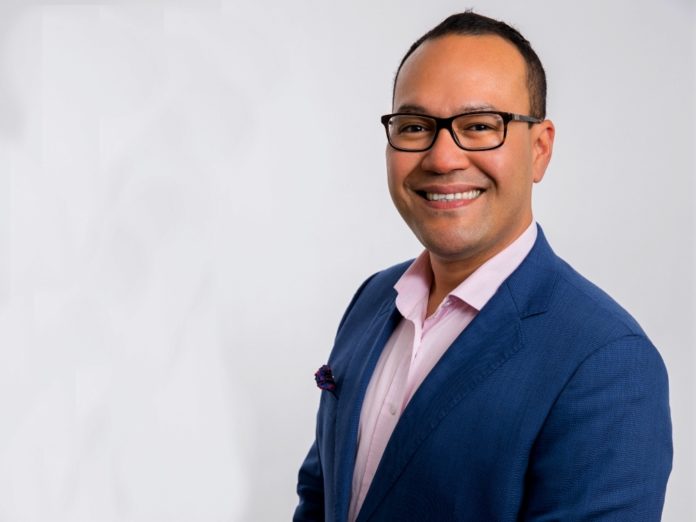 The Rees Queenstown was recently named 'Best New Zealand Hotel' for the third year in a row at the HM Awards and 'Best Ski Hotel in New Zealand 2019' at the World Ski Awards in Austria. We talk to Director of Operations Roman Lee-Loabout his passion for hospitality and the hotel's success.
Born and raised in Samoa's capital city Apia, Roman was inspired to pursue a career in hospitality after he researched legendary Samoan hotelier Aggie Grey, as part of a school project.
After studying with Cornell University, he began atThe Rees Hotel in Queenstown as part of its opening team in 2009, working as a reservations agent at the front desk. He then became Duty Manager and later Human Resources Advisor.
He left The Rees for two years to gain more HR experience working for Hilton Worldwide and the Human Resources Institute of NZ, before returning'home' to The Rees.
A lover of fine food, fashion, champagne and conversation, Roman is perfectly suited for the sort of social functions a top hotel director must attend, yet by contrast, during his downtime, he's a homebody and loves nothing more than reading and gardening at his home in Arrowtown…
Roman tells us his time at The Rees has taught him to always put the guest first and ensure their satisfaction is the primary focus for all the team.
Over the past decade, Roman has seen huge changes in our South Island's tourist capital. The Rees opened in 2009, a time where the global financial crisis was still being felt. Since then he has seen Queenstown's tourist numbers grow exponentially and changing patterns in demographics of the overseas guests visiting.
express stayed at The Rees Queenstownover Winter Pride, where the hotel was one of the official accommodation partners. "Diversity and inclusion is a key part of our business culture," Roman says when asked why they decide to support the event. "We are committed to supporting and valuing the community we live and operate in. It is also important that our guests attending any of these community events, feel safe, heard and looked after as part of our hospitality commitment."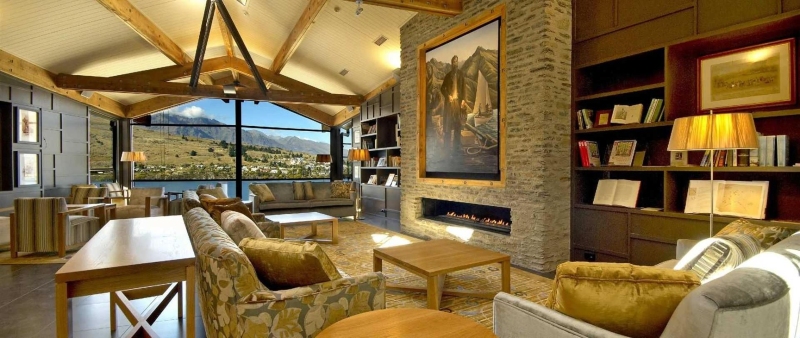 In a town bursting at the seams with hotels, Roman points to The Rees mindset of always putting energy into making things better for those around us. We look after our guests, our people, our community, and our environment," he says."One way we do this is by curating bespoke and high-end experiences." It's a key point of difference.
It's one of the reasons for The Rees' success at the WorldSki Awards. This season The Rees launched their 'SohoExperience', an exclusive skiing excursion where guests visited 260 hectares of the Soho Basin private backcountry, complete with snowcat transfers and concluded with a three-course gourmet lunch. They also offer a very popular helicopter wine tour, where guests are flown around some of Otago's finest vineyards.
"We have the highest Average Daily Rate of any hotel inNew Zealand," confides Roman, "so it's important that we deliver on value."
And deliver they do. The Rees has sweeping views of The Remarkables across Lake Wakatipu. One of Queenstown's best restaurants at their True South dining room and one of the country's best wine collections maturing in their cellar.
Located a comfortable walk away from Queenstown'scentre, guests can choose from a complimentary shuttle bus, direct access to a romantic lakeside walk or a luxurious water taxi from the hotel's private jetty, to take them into Queenstown's bustling heart.
This independent Kiwi-owned hotel epitomises southern hospitality at its finest, and an authentic New Zealand experience. No wonder Roman doesn't want to leave
---
For more information on The Rees Hotel visit therees.co.nz or call 03 450 1100.